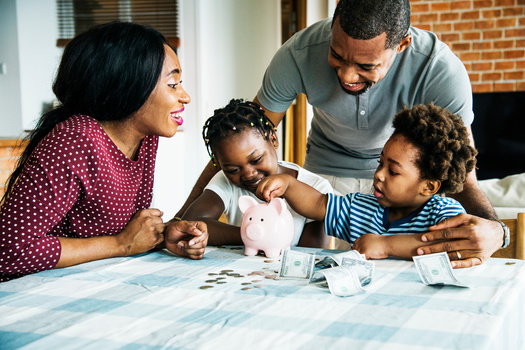 Ukrainians continue to suffer in their country from the Russian invasion - and in Oregon, credit unions have banded together to send aid to the people there.

Aaron Goff is president and CEO at Clackamas Federal Credit Union. He said he and the heads of other credit unions were inspired after hearing from the Ukrainian ambassador.

"It didn't take long at all for people to jump on board and say, 'Yeah, we'd like to donate, contribute to that,'" said Goff. "And then along the way, we found a few credit unions who had personal connections there - employees that were Ukrainian, or had Ukrainian spouses or family - and of course, they were very motivated to be involved."

Fifteen Oregon credit unions have raised $77,000 for the relief effort. Part of it is going to the Oregon-based organization Mercy Corps, which is providing on-the-ground humanitarian aid in the region.

Relief also is going to the Worldwide Foundation for Credit Unions' Ukrainian Credit Union Displacement Fund, providing support to mitigate the effects on Ukraine's credit-union system.

Goff said credit unions are charitable, but it isn't every day they come together to aid people halfway around the world.

"It's just such a horrific atrocity that's happening over there that we just felt compelled," said Goff. "We felt like we had to do something. I mean, I wish we could do more, I wish there were more funds available. But just very motivated."

Last week, the United States approved an additional $800 million in aid to Ukraine, bringing the total since the February invasion to $2.5 billion.




get more stories like this via email

Health and Wellness
Most people probably never give a second thought to their visits to the dentist, but not everyone can navigate this process with ease. People with …
Social Issues
Christmas is a little more than two weeks away, and toy drives around the country are in full swing. A North Dakota organizer shares some things to …
Social Issues
A federal judge in Nevada has dealt three tribal nations a legal setback in their efforts to stop what could be the construction of the country's larg…

Environment
Hoosiers could get their holiday trees from any of about 200 tree farms in the state, according to the Indiana Christmas Tree Growers Association…
Social Issues
Reports from the Insurance Commissioner's office and the state Attorney General reveal an analysis of what they call "the true costs of health care" i…
Health and Wellness
The holiday season is filled with recipes passed down from years before, and feasting with family and friends. But think again before you have …
Environment
Connecticut lawmakers are reluctant to approve new emission standards that would require 90% cleaner emissions from internal-combustion engines and re…
Environment
While lawmakers and environmental groups strive to lower vehicle emissions and the nation's carbon footprint, many truckers see unrealistic …