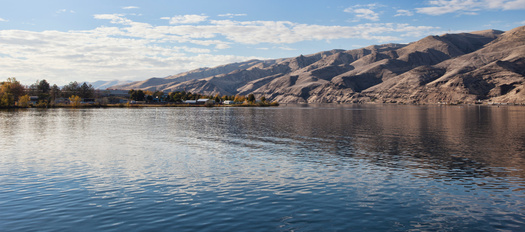 Enbridge is seeking to reroute a portion of its Line 5 around the Bad River Band's territory in northern Wisconsin.

The rerouting falls within the tribe's watershed, and tribal advocates argued it poses risks to tribal farming traditions.

Aurora Conley, chair of the Anishinaabe Environmental Protection Alliance and a member of the Bad River Ojibwe, said the potential environmental fallout could be disastrous for the region's wild rice fields. She explained wild rice, or manoomin, is more than an agricultural commodity to the tribe.

"This is why we migrated to this area," Conley pointed out. "We were told to keep going until we found the food that grows on waters, that being the wild rice. It's our job to take care of the rice. We were told if we could take care of the rice that we would survive, and we have."

According to the National Wildlife Federation, Line 5, which currently crosses the tribe's land, leaked 29 times from 1968 to 2017. A company spokesperson said an estimated $46 million dollars will be spent with Native-owned businesses and communities for the rerouting, and the project is undergoing reviews by state and federal regulators. The integrity of those reviews has been questioned by tribal leaders and environmental groups.

Last month, more than 200 organizations submitted a letter urging the U.S. Army Corps of Engineers to halt new construction on Line 5, including updates outside of Wisconsin, and conduct a top-down Environmental Impact Statement.

Osprey Orielle Lake, executive director of the Women's Earth and Climate Action Network International, signed the letter, noting the Biden-Harris administration made campaign promises to begin divesting the nation from fossil fuel.

"This struggle to stop Line 5 we think is really vital to protect Indigenous rights," Lake asserted. "Protect Indigenous cultural lifeways, and also to protect the water for all of us and the climate for all of us."

The Wisconsin Department of Natural Resources (DNR) conducted its own draft Environmental Impact Statement for the Wisconsin reroute, which received more than 10,000 written comments.

Among other issues, Conley contended the document does not consider the cultural and historical importance of rice to the Ojibwe, and how damaging the crop would be a direct strike at their cultural identity.

"You can't commodify love," Conley emphasized. "That rice represents a gift of love from a spiritual essence that was given to us. And it's been our duty since the beginning of time to take care of that."

According to the DNR, northern Wisconsin's wild rice fields can produce more than 500 pounds of seed per acre, and are an important source of food and shelter for native and migratory wildlife.


get more stories like this via email

Social Issues
The coalition known as "Think Babies Michigan" has secured more than $36 million in funding to offer grants to child-care providers for infants and to…
Social Issues
Nearly 100 school board elections are coming up in Minnesota this fall, with some gaining attention because of the candidates who are running…
Social Issues
The so-called conservative "hostile takeover" of a small, progressive liberal arts college in Florida is seeing some resistance from former students …
Social Issues
High rent prices are draining the budgets of many Nebraska renters, who are paying between 30% and 50% of their income on rent. In some parts of the …
Social Issues
As the federal government nears a shutdown over a budget impasse in Congress, Wisconsin offices that help low-income individuals worry they'll have …
Social Issues
Washington performs well in a new report scoring states' long-term care systems. The Evergreen State ranked second in AARP's Long-Term Services and …
Social Issues
A lack of housing options, mental-health challenges and a lack of connections and support have combined to drive an uptick in the number of foster …
Social Issues
Connecticut advocates are keen to see what will come from the recently established White House Office of Gun Violence Prevention. The new office …