Texas is home to one in 10 Americans of reproductive age, and mandated births due to the state's abortion ban will increase the number of maternal deaths, according to new research from the University of Colorado.

Currently, 26 Republican-led states plan to outlaw abortion, and there is a growing movement by conservatives to make it illegal nationwide.

Amanda Stevenson, assistant professor of sociology at the University of Colorado-Boulder and the study's lead author, said should it happen, maternal deaths would jump 13% in the first year, and increase to 24% in subsequent years.

"In the United States, the rate of maternal deaths in 2020 was 23 deaths per 100,000 births," Stevenson pointed out. "In rich countries that have good access to health care, the rate of maternal deaths is well below 10."

Texas has the eighth-highest maternal mortality rate in the nation, with just over 34 deaths due to complications of pregnancy or childbirth for every 100,000 births.

Stevenson noted just how society will facilitate access to abortion for those living in states where it is illegal, or how criminalizing it will impact health care, were not factored in.

Overall, the United States has the highest maternal death rate of any developed country, which Stevenson said climbs still higher for rural residents, and even higher for Black Americans.

"Staying pregnant is more deadly than having an abortion," Stevenson explained. "Abortion is very safe, staying pregnant is relatively deadly in the United States, and so, more people will die."

Stevenson recommended investments in maternal health care in states where abortion is illegal, especially to address racial inequalities. Neighboring New Mexico, where abortion remains legal, is now a destination state for many Texans seeking the procedure.


get more stories like this via email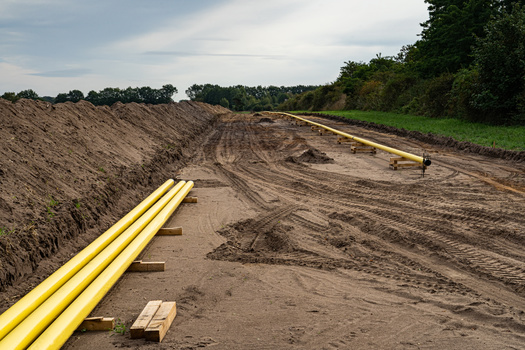 Environment
The Federal Energy Regulatory Commission approved a plan extending a natural-gas pipeline in Virginia. The Virginia Reliability Plan and Transcot's …
Social Issues
Today is Giving Tuesday, a day when millions of Americans are expected to make charitable donations. But it can also be a field day for scammers…
Health and Wellness
Starting Friday, North Carolinians will have greater access to health care as the long-awaited Medicaid expansion is launched. Medicaid will …
Social Issues
A new project in Southern Arizona aims to support local reporting and enable greater access to local news and information. Earlier this month…
Social Issues
As the weather turns colder, two groups of people in one North Dakota city that are generations apart appear to be in good shape to navigate housing …
Researchers are out with new findings they say show that death rates linked to air pollution from coal plants are underestimated. A Wisconsin …
Social Issues
Illinois high school seniors have new hurdles to overcome to get to college. High school students are waiting several extra weeks to get their hands …
Environment
Clean-energy companies and supporters are calling on federal officials to prioritize the development of charging infrastructure for EV powered medium …