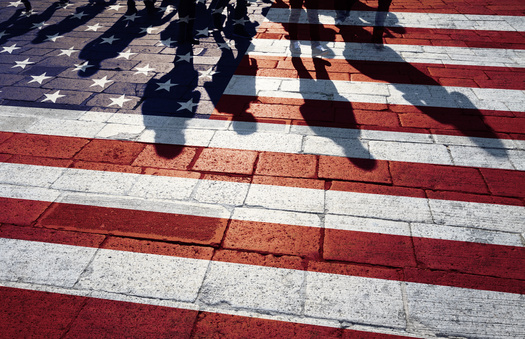 Some Ohio lawmakers are following in the footsteps of federal legislators with a bill to ban the policing of hairstyles based on racial stereotypes.

Eboney Thornton, communications coordinator at the Center for Community Solutions, said some businesses or schools have policies discouraging ethnic hair types, and even prohibit styles like braids, Bantu knots, cornrows and locs and dreadlocks.

"People of color, particularly Black women and Hispanic, end up having to do something to their hair that's unnatural for them," Thornton explained. "Or they may wear wigs, they may chemically process their hair to be in compliance of that particular dress code."

The U.S. House passed the CROWN Act in March to prohibit the denial of employment or educational opportunities because of a person's hair texture or protective hairstyle. Rep. Jim Jordan, R-Ohio, who voted against the measure, called it a distraction from more important issues. Shortly after, House Bill 668 was introduced at the state level.

Currently, Civil Rights Act Title VII only offers protections for the hairstyle known as an Afro.

Thornton pointed out often, policies intended to discriminate against certain cultures also penalize others.

"A lot of the dress codes, a lot of rules say you can't color your hair a certain way. You can't wear certain braids; you can't have your hair a certain length," Thornton outlined. "It doesn't just affect Black and brown. It affects white girls; it affects white boys who may be growing their hair out to donate."

A dozen states have passed laws prohibiting discrimination based on hair texture. Thornton argued as the world grows and changes, hair-based discrimination could drive qualified and talented workers away from Ohio, hindering economic progress.

"And that's kind of what Ohio is built on," Thornton contended. "We are creative, we are innovative, and we want to keep building that. So, if we stop penalizing people for how they look or how they're wearing their hair, just imagine how great that we can be."

Akron, Cincinnati, Cleveland Heights and Columbus have passed similar CROWN Act laws.

Reporting by Ohio News Connection in association with Media in the Public Interest and funded in part by the George Gund Foundation.


get more stories like this via email

Health and Wellness
Most people probably never give a second thought to their visits to the dentist, but not everyone can navigate this process with ease. People with …
Social Issues
Christmas is a little more than two weeks away, and toy drives around the country are in full swing. A North Dakota organizer shares some things to …
Social Issues
A federal judge in Nevada has dealt three tribal nations a legal setback in their efforts to stop what could be the construction of the country's larg…

Environment
Hoosiers could get their holiday trees from any of about 200 tree farms in the state, according to the Indiana Christmas Tree Growers Association…
Social Issues
Reports from the Insurance Commissioner's office and the state Attorney General reveal an analysis of what they call "the true costs of health care" i…
Health and Wellness
The holiday season is filled with recipes passed down from years before, and feasting with family and friends. But think again before you have …
Environment
Connecticut lawmakers are reluctant to approve new emission standards that would require 90% cleaner emissions from internal-combustion engines and re…
Environment
While lawmakers and environmental groups strive to lower vehicle emissions and the nation's carbon footprint, many truckers see unrealistic …