In mid-July, several groups will hold an abortion access rally in Minnesota. They include Jewish-led organizations, who say much of their community doesn't want to see reproductive rights taken away.

Conservative Christians and many of their congregants had long called for the recent dismantling of 'Roe v. Wade' by the U.S. Supreme Court.

But Beth Gendler, executive director of Minnesota's Jewish Community Action, said it's a different tone across Judaism. Pew Research notes 83% of Jews feel abortion should be legal in all or most cases.

Gendler said it goes back to early writings from their faith that life begins at birth.

"The potential for life that pregnancy affords is of course valuable, and should be protected," said Gendler. "But when it comes down right down to it, it really is the life of the person who is pregnant that is paramount."

Opponents from some other faiths believe life begins at conception.

Despite the ruling, abortion remains legal in Minnesota. But the coalition behind the upcoming rally wants more access as neighboring states implement bans, forcing more patients to receive care here.

And they want some current Minnesota restrictions lifted, such as a 24-hour waiting period.

Erica Solomon, executive director of the Minnesota section of the National Council of Jewish Women, added that their belief system strongly prioritizes standing up for marginalized populations.

"This is not just taking care of ourselves and our own," said Solomon, "but a commitment to not standing idly by while barriers are placing any individual's autonomy, or health or wellbeing, at risk."

While groups like hers are speaking out, Soloman added they're not trying to step on the toes of pro-choice activists who have been doing this work for years.

"I think we are still trying to find our place in the work," said Solomon, "while definitely making it our goal to be supporting those who have been leading this fight."

The rally is scheduled for Sunday, July 17 at 11 a.m. in St. Paul.




get more stories like this via email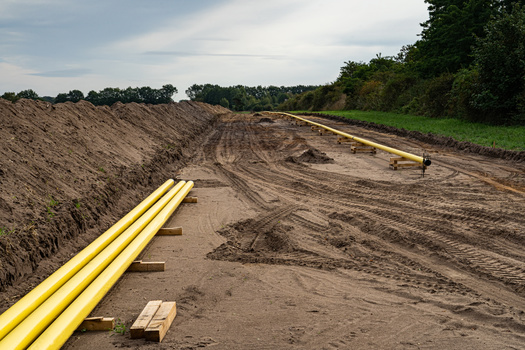 Environment
The Federal Energy Regulatory Commission approved a plan extending a natural-gas pipeline in Virginia. The Virginia Reliability Plan and Transcot's …
Social Issues
Today is Giving Tuesday, a day when millions of Americans are expected to make charitable donations. But it can also be a field day for scammers…
Health and Wellness
Starting Friday, North Carolinians will have greater access to health care as the long-awaited Medicaid expansion is launched. Medicaid will …
Social Issues
A new project in Southern Arizona aims to support local reporting and enable greater access to local news and information. Earlier this month…
Social Issues
As the weather turns colder, two groups of people in one North Dakota city that are generations apart appear to be in good shape to navigate housing …
Researchers are out with new findings they say show that death rates linked to air pollution from coal plants are underestimated. A Wisconsin …
Social Issues
Illinois high school seniors have new hurdles to overcome to get to college. High school students are waiting several extra weeks to get their hands …
Environment
Clean-energy companies and supporters are calling on federal officials to prioritize the development of charging infrastructure for EV powered medium …