More than 200 Black Hoosiers lost their lives to homicide in 2019, and a new report reveals the state has one of the highest overall rates of Black homicide victims in the nation.

Based on federal crime data, the study found the 2019 Black homicide victimization rate in Indiana was nearly 29 homicides per 100,000 Black residents, which is the country's third-highest rate.

Josh Sugarmann, executive director of the Violence Policy Center, which issued the report, said most of the states with high rankings share a common thread.

"They have limited gun violence prevention laws in the state itself, and often rely solely, or nearly solely, on federal standards," Sugarmann explained. "This is the case with Indiana, which has virtually no controls beyond the federal statutes."

The study only includes data up to 2019, the most recent year such federal crime statistics are available. The raw data is supplied to the federal government by local law enforcement agencies. And while the report's authors pointed out the study includes the most accurate information available, they added its findings are "limited by the quantity and degree of detail in the information submitted."

Nearly 90% of Black Hoosiers who died by homicide in 2019 were killed with a firearm.

Sugarmann argued the best way to address the issue is by implementing a range of gun control policies. It might be a tough pitch in the GOP-controlled General Assembly, but such proposals could find traction in local communities across the state.

However, as Sugarmann acknowledged, local officials are not allowed to pass gun laws stricter than the state-level standards.

"Now, when you have virtually no state standards, that leaves those communities with no options to basically empower them to address the issues on a local level," Sugarmann stated. "I think that could be a very important first step in addressing this level of violence in Indiana."

The report is part of an ongoing series from the Violence Policy Center, examining Black homicide data both at the state and national level. Sugarmann noted the FBI recently changed its crime-reporting protocols, which could reduce the amount of available data for future reports and limit research into gun violence.


get more stories like this via email

Social Issues
The coalition known as "Think Babies Michigan" has secured more than $36 million in funding to offer grants to child-care providers for infants and to…
Social Issues
Nearly 100 school board elections are coming up in Minnesota this fall, with some gaining attention because of the candidates who are running…
Social Issues
The so-called conservative "hostile takeover" of a small, progressive liberal arts college in Florida is seeing some resistance from former students …
Social Issues
High rent prices are draining the budgets of many Nebraska renters, who are paying between 30% and 50% of their income on rent. In some parts of the …
Social Issues
As the federal government nears a shutdown over a budget impasse in Congress, Wisconsin offices that help low-income individuals worry they'll have …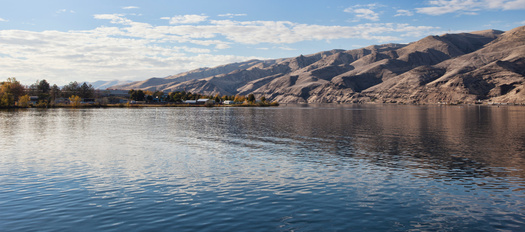 Social Issues
Indigenous leaders are traveling through the Northwest to highlight the plight of dwindling fish populations in the region. The All Our Relations …
Social Issues
Washington performs well in a new report scoring states' long-term care systems. The Evergreen State ranked second in AARP's Long-Term Services and …
Social Issues
A lack of housing options, mental-health challenges and a lack of connections and support have combined to drive an uptick in the number of foster …