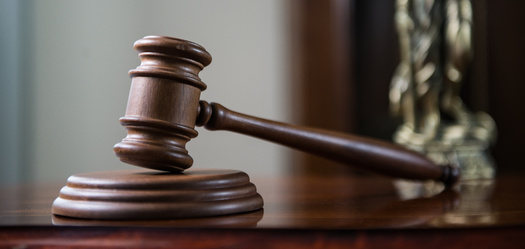 States like North Dakota need to re-imagine their restitution laws for juvenile offenders, according to a new report, which showed the payments often leave young people in debt and make it harder to turn their lives around.

In its findings, the Juvenile Law Center said as a young person goes through the criminal justice system, they often encounter a range of fees but usually do not have the money to pay them. Some are also required to pay restitution to victims.

Nadia Mozaffar, senior attorney at the Center, said policies vary by state, but overall, the approach is lacking.

"Across the country, restitution is really a broken system that isn't working for young people," Mozaffar asserted. "That actually isn't resulting in victims being appropriately compensated."

North Dakota is not among the states with mandatory restitution. Judges have discretion in ordering a juvenile to repay the victim, but it is on the list of states specifically granting crime victims the right to restitution from children or youth. And unless the offender's parent is part of the order, North Dakota does not place a cap on payment amounts.

The report encouraged states to look for solutions that still bring a sense of closure to victims, without setting up barriers for young offenders. Mozaffar believes it can be accomplished.

"Whether it's through a restorative justice program or some sort of other alternatives," Mozaffar urged. "To ensure that young people are being held accountable, and they are getting support and resources that they need in order to kind of move on from this."

The report also suggested expanded victim compensation funds without financial obligations for youth.

Last year, North Dakota adopted a juvenile justice overhaul for the first time in a half-century. One provision addressed the issue of court costs. It ensures all youth are provided a right to counsel by presuming they are indigent, rather than basing the decision on their parents' ability to pay.


get more stories like this via email

Health and Wellness
Most people probably never give a second thought to their visits to the dentist, but not everyone can navigate this process with ease. People with …
Social Issues
Christmas is a little more than two weeks away, and toy drives around the country are in full swing. A North Dakota organizer shares some things to …
Social Issues
A federal judge in Nevada has dealt three tribal nations a legal setback in their efforts to stop what could be the construction of the country's larg…

Environment
Hoosiers could get their holiday trees from any of about 200 tree farms in the state, according to the Indiana Christmas Tree Growers Association…
Social Issues
Reports from the Insurance Commissioner's office and the state Attorney General reveal an analysis of what they call "the true costs of health care" i…
Health and Wellness
The holiday season is filled with recipes passed down from years before, and feasting with family and friends. But think again before you have …
Environment
Connecticut lawmakers are reluctant to approve new emission standards that would require 90% cleaner emissions from internal-combustion engines and re…
Environment
While lawmakers and environmental groups strive to lower vehicle emissions and the nation's carbon footprint, many truckers see unrealistic …