Five projects in Michigan have been awarded grants from AARP to make communities more livable, especially for older residents.

Types of projects considered for the Community Challenge grants are those that improve public spaces, transportation, housing, digital access and civic engagement, to name a few - and they must be completed by Nov. 30.

Nichole Smith-Anderson, special projects director for the Greater Flint Health Coalition, one of the grantees, said their plan is to recruit volunteers and install raised beds in community gardens at food pantries and centers for older adults.

"There's really a need for our senior population, in particular, to be physically active to make sure that they have access to nutritious foods," she said. "We've also found during the pandemic, in particular, there's been a lot of social isolation."

Smith-Anderson said she hopes the project will help foster a culture of healthy eating and physical activity through gardening. Studies also have shown that community gardens play a role in reducing crime.

Other grantees include the City of Lansing, the Sable Points Lighthouse Keepers Association, Road to Freedom and Arboretum Detroit.

Birch Kemp started Arboretum Detroit, a nonprofit with a goal of reforesting urban landscapes. Now president of its board of directors, Kemp said they plan to use the Community Challenge grant to install an Americans with Disabilities Act-compliant boardwalk behind Mission Point, a nursing and rehab facility in Detroit. It's part of their Circle Forest Native Restoration Project, with a goal of bringing native trees to more than an acre of vacant land in the city.

"Nature is so restorative and healing, and we know that's powerful," he said. "So our goal is to get all those residents out into the forest. So we're making the pathways in the project accessible on about half of the project, the half that sits right behind the facility. "

Community Challenge grants are meant for civic leaders, nonprofits and residents to take quick actions that spark long-term progress towards more livable communities. Since 2017, AARP has been awarding these grants, and this year, the program awarded its largest amount so far - roughly $3.4 million.


get more stories like this via email

Social Issues
The coalition known as "Think Babies Michigan" has secured more than $36 million in funding to offer grants to child-care providers for infants and to…
Social Issues
Nearly 100 school board elections are coming up in Minnesota this fall, with some gaining attention because of the candidates who are running…
Social Issues
The so-called conservative "hostile takeover" of a small, progressive liberal arts college in Florida is seeing some resistance from former students …
Social Issues
High rent prices are draining the budgets of many Nebraska renters, who are paying between 30% and 50% of their income on rent. In some parts of the …
Social Issues
As the federal government nears a shutdown over a budget impasse in Congress, Wisconsin offices that help low-income individuals worry they'll have …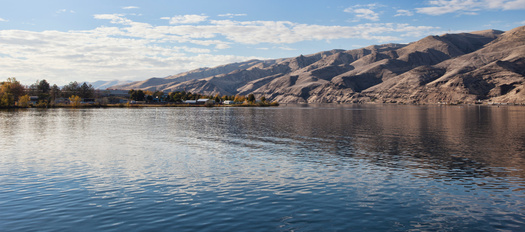 Social Issues
Indigenous leaders are traveling through the Northwest to highlight the plight of dwindling fish populations in the region. The All Our Relations …
Social Issues
A lack of housing options, mental-health challenges and a lack of connections and support have combined to drive an uptick in the number of foster …
Social Issues
Connecticut advocates are keen to see what will come from the recently established White House Office of Gun Violence Prevention. The new office …