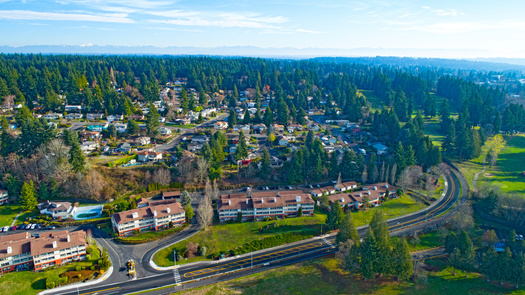 A new report on the plight of older adults reentering society after a long period of incarceration found they have an extremely hard time finding affordable housing, health care and community supports.

The report from the nonprofit Justice in Aging noted 30% of the prison population will be over age 55 by 2030.

Ted Booker, business development and grants manager for the nonprofit Arming Minorities Against Addiction and Disease Institute in Los Angeles, which helps people exiting incarceration, explained the need for support.

"When you go to prison it's almost like your life gets on pause," Booker pointed out. "Whatever age you were, when you went in, it's the same age your functioning level is going to be when you get out. I have individuals from anywhere from 40 to 60, with the functioning ability of a 15-year-old."

Policymakers are working to make it easier for older adults returning from incarceration to get the care they need. Starting in January, the Centers for Medicare and Medicaid Services intends to provide a Medicare Special Enrollment Period for individuals age 65 and older who are leaving prison, so they will not face late enrollment penalties.

Dale Hughes, manager of fiscal administration for the group, said their New Beginnings program also helps people get an ID and connect with the right services.

"There are a lot of obstacles that do come into play," Hughes acknowledged. "Nowadays, there are a lot of resources for previously incarcerated inmates. But there are only a chosen few that know about these resources."

The new California budget allows people who were on Medi-Cal before incarceration to have it suspended rather than terminated during their term, so it can be reactivated more easily upon release. The state also allocated almost $32 million over 3 years to support reentry housing, a move Booker applauds.

"They need the same attention that children are given in the Department of Children and Family Services," Booker contended. "There needs to be a special category and special attention given to older adults because their needs are so great."


get more stories like this via email

Health and Wellness
Most people probably never give a second thought to their visits to the dentist, but not everyone can navigate this process with ease. People with …
Social Issues
Christmas is a little more than two weeks away, and toy drives around the country are in full swing. A North Dakota organizer shares some things to …
Social Issues
A federal judge in Nevada has dealt three tribal nations a legal setback in their efforts to stop what could be the construction of the country's larg…

Environment
Hoosiers could get their holiday trees from any of about 200 tree farms in the state, according to the Indiana Christmas Tree Growers Association…
Social Issues
Reports from the Insurance Commissioner's office and the state Attorney General reveal an analysis of what they call "the true costs of health care" i…
Health and Wellness
The holiday season is filled with recipes passed down from years before, and feasting with family and friends. But think again before you have …
Environment
Connecticut lawmakers are reluctant to approve new emission standards that would require 90% cleaner emissions from internal-combustion engines and re…
Environment
While lawmakers and environmental groups strive to lower vehicle emissions and the nation's carbon footprint, many truckers see unrealistic …