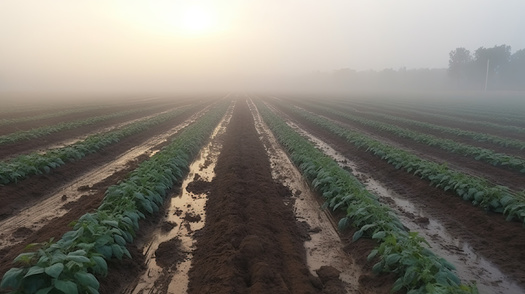 Friday, September 2, 2022
Since early May, much of Connecticut has been in a severe drought, leaving the state's 5,500 farms scrambling to adapt.

Much of the Northeast is seeing drought conditions, ranging from abnormally dry to extreme drought. This leaves farmers working to keep their crops irrigated and cattle fed while still conserving water.

Joan Nichols, executive director of the Connecticut Farm Bureau, said some orchards are seeing fruit fall off the trees earlier than expected. She said the drought has been harsh for Connecticut farmers, and not only on their own land.

"If other parts of the region, or even up into eastern Canada, are experiencing drought conditions," she said, "that's going to affect Connecticut farmers because they procure forage, hay, feed, grain from other parts of the region, as well as just within the state and what they can grow."

Droughts of this magnitude lead to higher costs to maintain farms and ensure crops can flourish. Nichols said an underlying message is to buy local, which will help farmers recoup some of their drought-related losses. Milk is one of Connecticut's primary agricultural products, along with hay, alfalfa and corn.

Connecticut Agriculture Commissioner Bryan Hurlburt is encouraging farmers to reach out to the U.S. Department of Agriculture to report their losses, so they might be eligible for federal emergency loans or crop-insurance payments. These federal programs might not offset all the losses on a farm, but at least can keep it in business.

Hurlburt said the state also pitches in as much as it can, to help counter the unpredictable conditions.

"We can't control the weather. Last year, we had floods that were historic in nature; this year we have droughts that are historic in nature," he said. "But, what we're trying to do is make sure that Connecticut farmers have the tools so that they and their land can best manage these erratic climate conditions."

He added that the state will be implementing some "climate smart" programs to help farmers withstand future droughts and to expect the unexpected.


get more stories like this via email

Social Issues
The moment Florida Governor Ron DeSantis signed a sweeping elections bill into law last week, several voter-advocacy groups filed lawsuits against it…
Health and Wellness
An Indiana licensing board has fined a local physician $3,000 and handed her a letter of reprimand after she went public about a 10-year-old Ohio pati…
Social Issues
Groups fighting for children's health are asking Gov. Gavin Newsom and lawmakers to require insurance companies to cover hearing aids and related …
Environment
From conservation to sportsmen's groups, the U.S. Supreme Court is getting plenty of backlash over its most recent ruling, which weakens federal …
Social Issues
Rural Nebraska could lose on two fronts if two of Gov. Jim Pillen's budget vetoes are allowed to stand. Pillen struck down a second year of …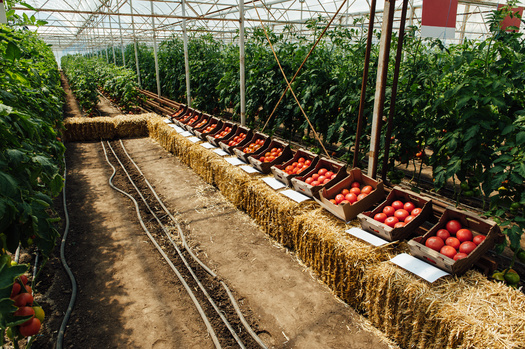 Social Issues
Rural development leaders say getting healthy, locally grown food to underserved areas is a challenge in states like North Dakota. They hope a new …
Health and Wellness
A new report spotlights some of the challenges to accessing behavioral health care for the one in seven Americans who live in rural areas. Kendall …
Social Issues
On Wednesday, Xcel Energy customers will have a chance to tell the Colorado Public Utilities Commission what they think about the company's request - …