Monday, September 12, 2022
Fall arrives in Texas next week, which means winter and its challenges will be right behind. But never fear, the Old Farmer's Almanac says it will be the best of winter for some and the worst for the rest of us.

Associate Editor Tim Goodwin said predictions suggest half of the country will deal with bone-chilling cold and loads of snow, while the other half may feel like winter never really arrives.

He encourages the western half of the U.S. to prepare for wet and mild conditions, while the eastern half hunkers-down for record-breaking cold.

"When you think of Texas, you don't think of cold, necessarily - but what we're predicting this year is colder than normal," said Goodwin. "You're looking at early to mid-January and early to mid-February are going to be really those coldest periods that you will see this upcoming winter."

The almanac - published since 1818 - claims an 80% accuracy rate. It says fall is going to be warmer and drier than normal in most locations.

In addition to its detailed weather forecasts, Goodwin said he believes the Farmer's Almanac - with its iconic yellow cover - remains popular more than 200 years after its first edition because it also tracks the tides, planting seasons and even how to handle hay fever.

"We've continuously published every single year, through wars, through everything that entire time," said Goodwin. "We're the oldest continuous periodical in North America, and I think it's just one of those things that has been passed on from generation to generation. It's an institution, I think."

Goodwin said for hundreds of years, almanacs claimed a large place in rural life, especially for farmers.

"They'd put it in the outhouse and they'd put it in the barn and the workshop," said Goodwin. "And they'd put it on their belt loops and carry it out with them to the field because they trusted it for those kind of things."




get more stories like this via email

Social Issues
The coalition known as "Think Babies Michigan" has secured more than $36 million in funding to offer grants to child-care providers for infants and to…
Social Issues
Nearly 100 school board elections are coming up in Minnesota this fall, with some gaining attention because of the candidates who are running…
Social Issues
The so-called conservative "hostile takeover" of a small, progressive liberal arts college in Florida is seeing some resistance from former students …
Social Issues
High rent prices are draining the budgets of many Nebraska renters, who are paying between 30% and 50% of their income on rent. In some parts of the …
Social Issues
As the federal government nears a shutdown over a budget impasse in Congress, Wisconsin offices that help low-income individuals worry they'll have …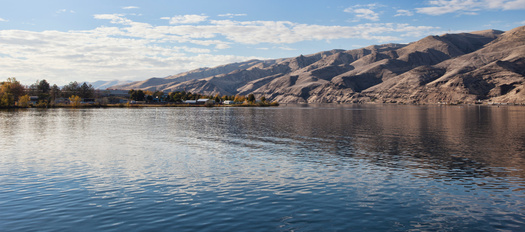 Social Issues
Indigenous leaders are traveling through the Northwest to highlight the plight of dwindling fish populations in the region. The All Our Relations …
Social Issues
Washington performs well in a new report scoring states' long-term care systems. The Evergreen State ranked second in AARP's Long-Term Services and …
Social Issues
A lack of housing options, mental-health challenges and a lack of connections and support have combined to drive an uptick in the number of foster …