Thursday, October 6, 2022
Community members in northwest Washington are gathering support for an immigrant resource center.

In September, Democrats in Whatcom County unanimously passed a resolution backing the establishment of an immigrant resource center in Bellingham. The campaign is coming in the lead-up to Bellingham Mayor Seth Fleetwood's budget unveiling on Oct. 24.

Australia Tobon, a member of the Immigrant Advisory Board in Bellingham, said a physical space for people to gather is important for the community's large immigrant population.

"Our board has done research with community, with community input, regarding this idea that immigrants contribute in many different ways," Tobon explained. "Not just financial, but also culturally, and also disproportionately impacted by a lot of the stressors going on in our communities with the immigration system."

One in 10 residents of Whatcom County was born outside the U.S., which is about 24,000 people, but only about half are naturalized citizens, according to the Immigrant Resource Center proposal to the City of Bellingham.

The mayor of Bellingham did not respond by deadline on whether the immigrant resource center would be included in the city's budget.

Homero Jose, who lives in Ferndale, a small town north of Bellingham, said some people who come to the community do not speak English as a first language and the communication barrier can build a wall around people, but a resource center could provide assistance.

"To understand the process to get involved in the community, it gets more difficult," Jose pointed out. "Like simply get a driver's license, they don't know where to get it. They don't know someone that will translate for them unless they have a family or good friend that will go with them. Just basic needs that can make a big difference."

Tobon added the resource center is not just about providing services, but also helping people participate in civic life. She contended it is needed to build trust with immigrant communities.

"We do have a community that is fearful of speaking up and speaking out," Tobon asserted. "We've heard this through countless interviews and testimony and even board members who are now on the immigration advisory board, and we don't want to dismiss that."

Community members have shown support for a resource center in other ways, including folding 10,000 origami butterflies and displaying them around the city. The campaign was called "migration makes us stronger" and used butterflies to signify migration is natural.


get more stories like this via email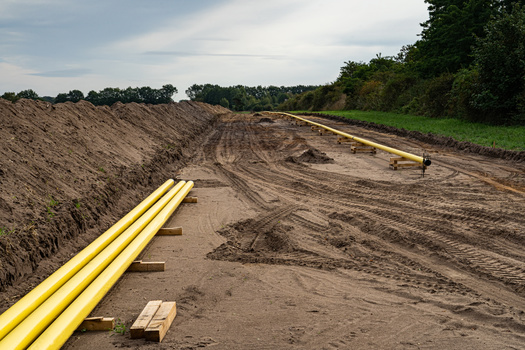 Environment
The Federal Energy Regulatory Commission approved a plan extending a natural-gas pipeline in Virginia. The Virginia Reliability Plan and Transcot's …
Social Issues
Today is Giving Tuesday, a day when millions of Americans are expected to make charitable donations. But it can also be a field day for scammers…
Health and Wellness
Starting Friday, North Carolinians will have greater access to health care as the long-awaited Medicaid expansion is launched. Medicaid will …
Social Issues
A new project in Southern Arizona aims to support local reporting and enable greater access to local news and information. Earlier this month…
Social Issues
As the weather turns colder, two groups of people in one North Dakota city that are generations apart appear to be in good shape to navigate housing …
Researchers are out with new findings they say show that death rates linked to air pollution from coal plants are underestimated. A Wisconsin …
Social Issues
Illinois high school seniors have new hurdles to overcome to get to college. High school students are waiting several extra weeks to get their hands …
Environment
Clean-energy companies and supporters are calling on federal officials to prioritize the development of charging infrastructure for EV powered medium …