Tuesday, October 18, 2022
The world's wildlife populations are dwindling, according to a new survey, which encourages urgent action to reverse the loss.

Dr. Rebecca Shaw, chief global scientist for the World Wildlife Fund, said populations declined an average of 68% between 1970 and 2018. Last week, Alaska canceled the upcoming winter snow-crab season in the Bering Sea for the first time, after reporting the population had declined by 80% in four years. Shaw noted the decline is likely due in part to stress caused by warming waters.

"The snow crab is a great example of exactly what we're talking about here," Shaw said. "When they disappear -- we don't know why -- but it has a lot to do with the pressure we put on the environment through climate change, habitat destruction, pollution and so on."

Shaw pointed out wildlife populations are dwindling due to land-use changes driven by human activity, such as infrastructure development, energy production and deforestation, but added climate change could become the leading cause of biodiversity loss if the rise in temperatures is not checked.

To make a personal difference, Shaw suggested people need to think consciously about where their food comes from, only buy what they need, and eat what they purchase.

"We waste 40% of all the food we produce and harvest," Shaw said. "If we're wasting all that food, we're putting pressure on the planet for no benefit whatsoever."

Shaw encouraged food choices which do not over-harvest a particular fish if it is not sustainable, and avoiding products contributing to deforestation. She stressed to reduce pressure on wildlife populations, changes must be made to the way society produces and consumes energy and food.

"If you eat animal protein, you've got to know it has an outsize impact," Shaw said. "It doesn't mean you give up animal protein and the hamburgers you love, it just means that once or twice a week you choose plant protein instead of animal protein. Really good for you and really good for the health of the planet."

The report, based on the 50-year-old Living Planet Index, is released every two years by the World Wildlife Fund. It shows Latin America and the Caribbean saw a whopping 94% average wildlife population loss and Africa saw a 66% decline, while North America experienced only a 20% drop.


get more stories like this via email

Social Issues
The coalition known as "Think Babies Michigan" has secured more than $36 million in funding to offer grants to child-care providers for infants and to…
Social Issues
Nearly 100 school board elections are coming up in Minnesota this fall, with some gaining attention because of the candidates who are running…
Social Issues
The so-called conservative "hostile takeover" of a small, progressive liberal arts college in Florida is seeing some resistance from former students …
Social Issues
High rent prices are draining the budgets of many Nebraska renters, who are paying between 30% and 50% of their income on rent. In some parts of the …
Social Issues
As the federal government nears a shutdown over a budget impasse in Congress, Wisconsin offices that help low-income individuals worry they'll have …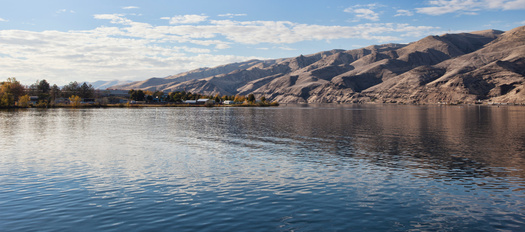 Social Issues
Indigenous leaders are traveling through the Northwest to highlight the plight of dwindling fish populations in the region. The All Our Relations …
Social Issues
Washington performs well in a new report scoring states' long-term care systems. The Evergreen State ranked second in AARP's Long-Term Services and …
Social Issues
A lack of housing options, mental-health challenges and a lack of connections and support have combined to drive an uptick in the number of foster …