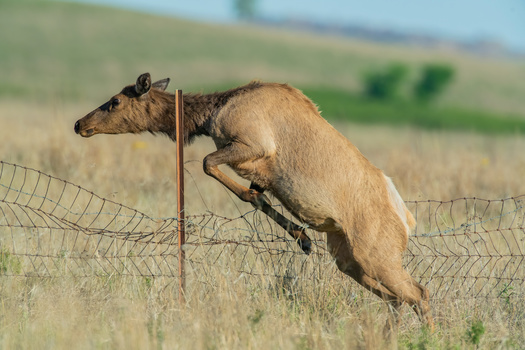 Gov. Mark Gordon has signed onto law a new pilot program in partnership with the U.S. Department of Agriculture, which aims to support Wyoming farmers and ranchers whose operations provide wildlife habitat as elk, mule deer, pronghorn and other big game travel between winter and summer ranges.

Lesli Allison, executive director of the Western Landowners Alliance, said the program can help ease pressures facing some producers to sell off lands for development, and keep large tracts of Wyoming's working lands intact.

"This partnership understands that we need to support what's working," Allison explained. "We need to support keeping the lands open that are already allowing wildlife to use them for these migration corridors."

The program provides an increased commitment of $16 million starting next year for restoration and preservation of agricultural lands. Private landowners can voluntarily opt to tap federal dollars for a wide range of conservation moves, including replacing five-strand barbed wire with wildlife-friendly fencing.

Scott Christensen, executive director of conservation for the Greater Yellowstone Coalition, said Wyoming is home to some of the last remaining viable wildlife migrations in the lower 48 states. He emphasized over the last decade, the state has emerged as a leader in wildlife-corridor science and conservation.

Christensen believes the new partnership will help sustain the landscapes and ecosystems that make Wyoming special.

"Tens of thousands of elk, pronghorn and mule deer migrate across Wyoming's lands every year, and about half of that year they spend on property owned by Wyoming's farmers and ranchers," Christensen noted. "This is good for wildlife, it's good for people."

Allison pointed to a new "habitat leasing" initiative, which allows working ranches to stay in business while also providing the critical habitat wildlife require for survival. Private landowners who choose to enroll agree to maintain quality habitat over a 10- to 15-year period in exchange for annual payments on a per-acre basis.

"For ranchers to be able to do their grazing management in a way that provides that forage for the wildlife populations, and also continue to be able to support their livestock operations," Allison stressed. "That's really the key."

Support for this reporting was provided by The Pew Charitable Trusts.


get more stories like this via email

Social Issues
The coalition known as "Think Babies Michigan" has secured more than $36 million in funding to offer grants to child-care providers for infants and to…
Social Issues
Nearly 100 school board elections are coming up in Minnesota this fall, with some gaining attention because of the candidates who are running…
Social Issues
The so-called conservative "hostile takeover" of a small, progressive liberal arts college in Florida is seeing some resistance from former students …
Social Issues
High rent prices are draining the budgets of many Nebraska renters, who are paying between 30% and 50% of their income on rent. In some parts of the …
Social Issues
As the federal government nears a shutdown over a budget impasse in Congress, Wisconsin offices that help low-income individuals worry they'll have …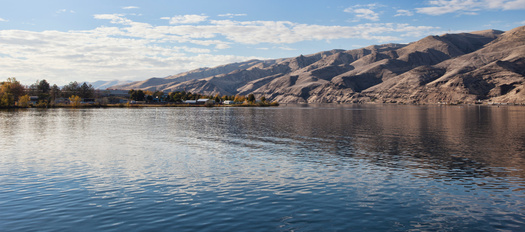 Social Issues
Indigenous leaders are traveling through the Northwest to highlight the plight of dwindling fish populations in the region. The All Our Relations …
Social Issues
Washington performs well in a new report scoring states' long-term care systems. The Evergreen State ranked second in AARP's Long-Term Services and …
Social Issues
A lack of housing options, mental-health challenges and a lack of connections and support have combined to drive an uptick in the number of foster …