Tuesday, October 25, 2022
Though its campuses have not experienced serious gun violence to date, the Cherokee Community School Board is now the second in Iowa to allow school staff members to carry guns on campus and in classrooms.

Kimberly Lingenfelter, superintendent at the school, described the board's approach to keeping kids safe as "very measured and serious."

"No one wants guns in school," Lingenfelter acknowledged. "But we want bad guys with a gun even less."

Connie Ryan, executive director of the Interfaith Alliance of Iowa, said she understands there is a public-health crisis in American schools, which includes firearms. But her organization thinks "adding guns to the hips of educators" is a leap, not just a step, in the wrong direction.

"I think it's a dangerous proposition to have staff -- in the hallways, on the playground -- possess and carry firearms in the midst of a school day," Ryan contended.

Ryan pointed out teachers and administrators are there to educate students, and should focus on moving to safety in the event of a crisis and calling 911, rather than trying to do the work of law enforcement.

Ryan is opposed to having guns in schools under any circumstances, and believes there are always better alternatives than countering guns with more guns. She thinks the solution lies in keeping perpetrators off campus in the first place, with enhanced security, locked doors and other safety protocols.

"It's a scary idea that we're going to then have a shootout in the middle of a school building, with children nearby, rather than calling 911," Ryan remarked.

Cherokee Community Schools join Spirit Lake schools, where the board voted in August to allow 10 staff members to carry firearms and receive training on how and when to use them.

The Iowa Firearms Coalition has endorsed the decision, and Spirit Lake schools have encouraged other districts in Iowa to follow suit, as long as the educators carrying weapons are properly trained.


get more stories like this via email

Social Issues
The coalition known as "Think Babies Michigan" has secured more than $36 million in funding to offer grants to child-care providers for infants and to…
Social Issues
Nearly 100 school board elections are coming up in Minnesota this fall, with some gaining attention because of the candidates who are running…
Social Issues
The so-called conservative "hostile takeover" of a small, progressive liberal arts college in Florida is seeing some resistance from former students …
Social Issues
High rent prices are draining the budgets of many Nebraska renters, who are paying between 30% and 50% of their income on rent. In some parts of the …
Social Issues
As the federal government nears a shutdown over a budget impasse in Congress, Wisconsin offices that help low-income individuals worry they'll have …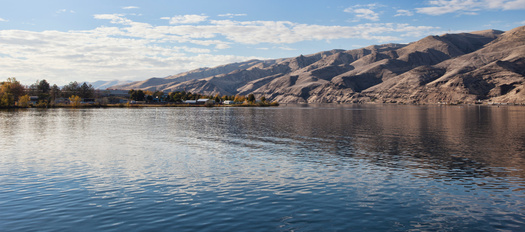 Social Issues
Indigenous leaders are traveling through the Northwest to highlight the plight of dwindling fish populations in the region. The All Our Relations …
Social Issues
Washington performs well in a new report scoring states' long-term care systems. The Evergreen State ranked second in AARP's Long-Term Services and …
Social Issues
A lack of housing options, mental-health challenges and a lack of connections and support have combined to drive an uptick in the number of foster …