Retired MA Seniors Bring Life Experience, Hugs to Kids at School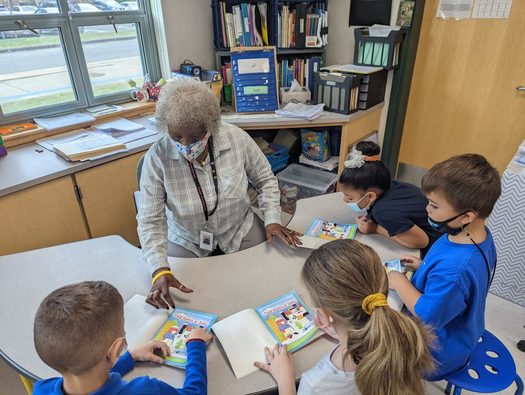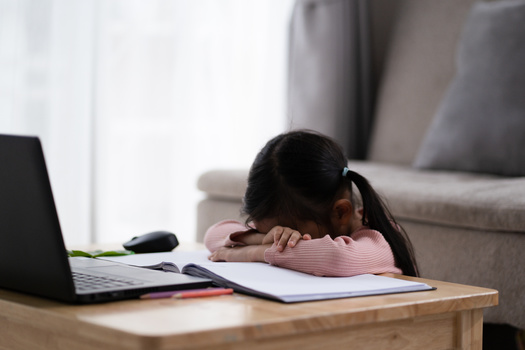 Thursday, October 27, 2022
A program matching low-income seniors with area schools in need of additional help is providing some retirees with a new outlook on life.

The Foster Grandparent Program is also helping to fill the shortage of classroom aides as many educators are leaving the field or retiring. The seniors are paid just $3.15 an hour, so it does not negatively impact their rental or heating benefits, and they work a minimum of 15 hours a week. But most "grandparents" don't call it work.

Sharon Cabral, student companion at William S. Greene Elementary School in Fall River, said she enjoys the job.

"Tracing their names, reading stories," Cabral outlined. "It's a full day. It's just a full day, and I love it."

Transportation is provided to and from the schools, though grandparents are also reimbursed for any mileage. The goal is to help keep older adults active in the community while making a difference in the life of a child.

Social interaction is vital for health and well-being at all ages, but especially later in life. Research shows older adults who interact with a wide range of people have higher levels of physical activity and a more positive outlook.

Cabral explained like many retired seniors, she found herself wanting more.

"I was an active part of society. Then, when you retire, you go from being so busy to being bored," Cabral noted. "I'm not just sitting home."

Now Cabral decorates bulletin boards and helps students learn to tie their shoes, and at Christmastime, she knits a lot of scarves. Foster grandparents work in both public and private elementary schools as well as in day care centers and preschools, at a time when many schools are desperate for extra classroom aides.

Judy Charest, director of the foster grandparent program at Citizens for Citizens, said the pandemic took a toll on the program, but people are slowly coming back. She admitted some are looking for a little extra cash, but most find the reward of working with children is enough.

"They get very attached to the students," Charest observed. "And believe me, the students get very attached to them. It's just a little extra love in the classroom."

The Corporation for National and Community Service continued to pay the foster grandparents through the pandemic when schools were closed, which Charest added was vital for many of them. In addition to Fall River, foster grandparents are at schools in Somerset, Swansea, Taunton and Westport. A similar program operates in New Bedford.


get more stories like this via email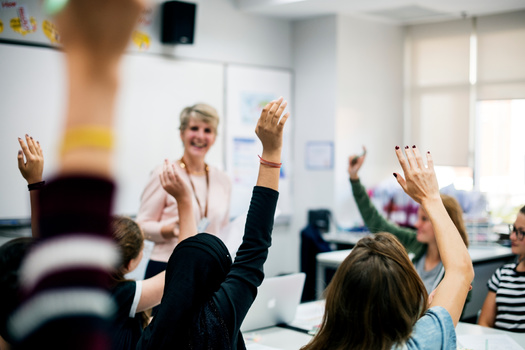 Social Issues
Many of California's 13.5 million children and teens have not bounced back after the pandemic, especially children of color, according to the just-…
Social Issues
Americans continue to report low trust in mainstream media, with many younger than 30 saying they trust information from social media nearly as much …
Social Issues
A Minnesota House committee heard testimony Thursday about the governor's proposed spending plan for education. As these talks unfold, public polling …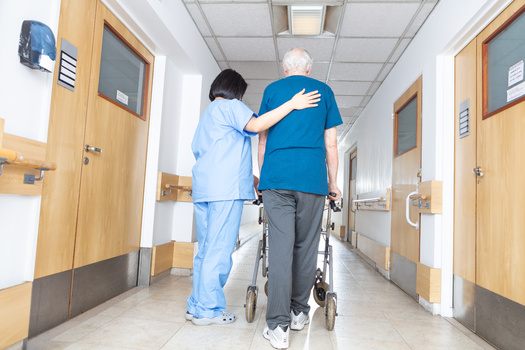 Health and Wellness
Health-care professionals say low pay and a worker shortage have led a dramatic number of nursing homes in rural Iowa to close their doors. They hope …
Health and Wellness
Health-care professionals and advocates in Connecticut have said it will take sweeping reforms to bolster the state's flailing public health system…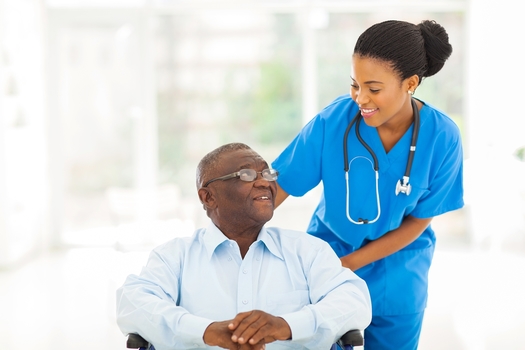 Social Issues
In her fifth State of the State address this week, Gov. Gretchen Whitmer emphasized policies designed to put more money in Michiganders' pockets…
Social Issues
By nearly every measure, voter fraud in U.S. elections is rare, but that isn't stopping the Texas Legislature from considering dozens of bills this …
Social Issues
A Republican-sponsored bill in the Arkansas Legislature would make it illegal to circulate petitions at or near polling places during elections…