Monday, November 14, 2022
The spotlight is on family caregivers during November, National Family Caregivers Month.

The Centers for Disease Control and Prevention said in Ohio, more than one in five adults is a caregiver, and more than half are women. Experts have noted the nation's aging population has exploded, and more millennials are looking after their parents.

Ernestine Jackson, volunteer executive council member for AARP Ohio, said several events this week offer learning opportunities and support for these families. Reflecting back on her own experience caring for her mother, Jackson wishes she'd had more knowledge about what it means to be a caregiver.

"I wish I had known more about how to reach out in the community for help," Jackson recounted. "I wish I had known how to get better advice on my mother's condition."

On Tuesday, the Ohio Area Agency on Aging leads a virtual event to connect caregivers and provide information on where to find help. On Wednesday, one individual will be recognized for their caregiving efforts at AARP Ohio's virtual Caregiver of the Year Award celebration. And on Thursday, a "coffee shop" conversation hosted online by AARP Ohio offers people a chance to speak directly with national experts on navigating the complexities of caregiving.

Jackson added she hopes busy people juggling work and caregiving find the time to tune in.

"We need to find a way to reach them without disrupting them in the midst of their challenge, and it is a challenge," Jackson acknowledged.

Jennifer FitzPatrick, author of "Cruising Through Caregiving: Reducing The Stress of Caring For Your Loved One," said new caregivers should check with their local Area Agency on Aging as a starting point for resources. She also recommends finding balance and asking for help, noting stress and burnout reduce any caregiver's ability to meet their own health needs.

"You can't be caregiving your whole life, or you will suffer," FitzPatrick emphasized. "You will have mental health problems, you will have physical health problems, and your loved one actually doesn't get the care that you think they're getting."

A list of caregiving resources in Ohio can be found on the AARP Ohio website.


get more stories like this via email

Social Issues
The moment Florida Governor Ron DeSantis signed a sweeping elections bill into law last week, several voter-advocacy groups filed lawsuits against it…
Health and Wellness
An Indiana licensing board has fined a local physician $3,000 and handed her a letter of reprimand after she went public about a 10-year-old Ohio pati…
Social Issues
Groups fighting for children's health are asking Gov. Gavin Newsom and lawmakers to require insurance companies to cover hearing aids and related …
Environment
From conservation to sportsmen's groups, the U.S. Supreme Court is getting plenty of backlash over its most recent ruling, which weakens federal …
Social Issues
Rural Nebraska could lose on two fronts if two of Gov. Jim Pillen's budget vetoes are allowed to stand. Pillen struck down a second year of …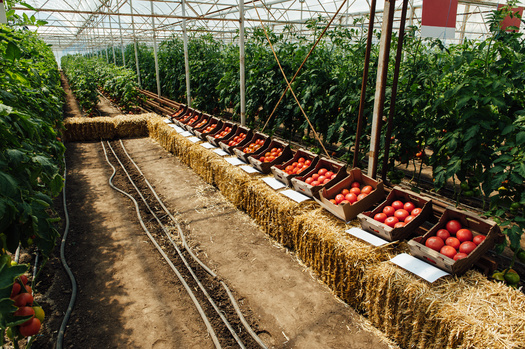 Social Issues
Rural development leaders say getting healthy, locally grown food to underserved areas is a challenge in states like North Dakota. They hope a new …
Health and Wellness
A new report spotlights some of the challenges to accessing behavioral health care for the one in seven Americans who live in rural areas. Kendall …
Environment
The "Idaho Stop" measure for bicyclists is spreading to other states. Minnesota is the latest to adopt the so-called Idaho Stop, in which cyclists …