Monday, November 21, 2022
On Nebraska's ballot initiative to increase the state's minimum wage by $1.50 per year between 2023 and 2026, 60% of Nebraska midterm voters said "yes," which means the Nebraska minimum wage will reach $15 an hour by 2026.

Ken Smith, economic justice program director for Nebraska Appleseed, one of 27 groups behind the Raise the Wage Nebraska coalition, acknowledged not everyone is pleased with the win. Smith said although some people feel a period of high inflation is a bad time to raise wages, coalition members believe the opposite is true.

"Our perspective is that if the cost of food and shelter and health care and child care is going up, it is a reason to ensure that Nebraskans are paid a living wage," Smith contended.

Smith pointed out history does not support the concern raising the minimum wage will hurt businesses. He cited Nebraska's experience after the 2014 minimum-wage increase and the experiences of neighboring states, and thinks the positive impact higher wages can have on businesses is one of the reasons some people voted for the initiative.

"And, in fact, it's largely been to the economic benefit of states and cities that have raised the minimum wage," Smith asserted "It's good for businesses, just as it's good for workers, and that's one of the reasons why so many people came out to support this issue in November."

Nearly 300 business owners and executives went on record in favor of the increase.

Another argument the coalition heard was small-town Nebraskans should not need the same minimum wage as workers in the metropolitan areas. Smith pointed to an MIT cost-of-living calculator, which supports the statewide increase.

"And it shows that across the state by 2026, when our wages are now scheduled to hit $15 per hour, that would be a base minimum wage that's needed in every single county across the state," Smith outlined.

The minimum wage applies to tipped workers as well. At the end of a pay period, a tipped employee's guaranteed minimum of $2.13 an hour plus their tips, must add up to at least the minimum hourly wage, or the employer must make up the difference. Smith explained the coalition is aware it does not always happen, and could be addressed separately in the future.


get more stories like this via email

Social Issues
The coalition known as "Think Babies Michigan" has secured more than $36 million in funding to offer grants to child-care providers for infants and to…
Social Issues
Nearly 100 school board elections are coming up in Minnesota this fall, with some gaining attention because of the candidates who are running…
Social Issues
The so-called conservative "hostile takeover" of a small, progressive liberal arts college in Florida is seeing some resistance from former students …
Social Issues
High rent prices are draining the budgets of many Nebraska renters, who are paying between 30% and 50% of their income on rent. In some parts of the …
Social Issues
As the federal government nears a shutdown over a budget impasse in Congress, Wisconsin offices that help low-income individuals worry they'll have …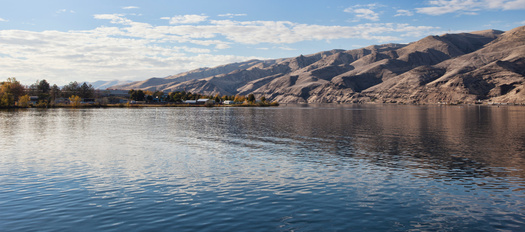 Social Issues
Indigenous leaders are traveling through the Northwest to highlight the plight of dwindling fish populations in the region. The All Our Relations …
Social Issues
Washington performs well in a new report scoring states' long-term care systems. The Evergreen State ranked second in AARP's Long-Term Services and …
Social Issues
A lack of housing options, mental-health challenges and a lack of connections and support have combined to drive an uptick in the number of foster …