Tuesday, November 22, 2022
The LGBTQ community continues to mourn those killed at a shooting at a Colorado nightclub over the weekend. In South Dakota, advocates said such attacks make members feel unsafe at a time when they are trying to have a stronger voice.

Investigators are still looking into the attack at the LGBTQ venue, which happened on the eve of the Transgender Day of Remembrance, and many dignitaries were quick to condemn violence linked with hateful rhetoric.

Jack Fonder, community health worker and community outreach manager for the Transformation Project, said a South Dakota gathering for the Day of Remembrance included a tribute to those killed. He noted community members are faced with a difficult reality right now.

"It's a thin line, right?" Fonder pointed out. "We do need to stand up, we need to be strong, we need to be seen, we need to be visible. But it's scary; not everybody is OK being out because that does, in essence, put a target on your back."

Fonder added he is convinced recent attacks and threats of violence are fueled by conservative politicians and special-interest groups pushing anti-LGBTQ laws. Supporters of the policies cited motivations such as religious freedom, and South Dakota has seen several bills considered or adopted. Fonder stressed his group is trying to educate lawmakers about the need to protect and support the community.

Fonder acknowledged many lawmakers in question have not shown a willingness to engage with advocates, but he emphasized through protests and testimony at the state Capitol, there is a coalition which will not back down, even in a difficult environment.

"We're trying to do as much as we can to be visible with as many folks that are comfortable doing so," Fonder asserted.

Saturday's shooting in Colorado Springs left at least five people dead and more than two dozen others injured. Six years ago, nearly 50 people were killed in a shooting at an Orlando, Florida, nightclub, making it the deadliest attack on the LGBTQ community in U.S. history.


get more stories like this via email

Social Issues
The moment Florida Governor Ron DeSantis signed a sweeping elections bill into law last week, several voter-advocacy groups filed lawsuits against it…
Health and Wellness
An Indiana licensing board has fined a local physician $3,000 and handed her a letter of reprimand after she went public about a 10-year-old Ohio pati…
Social Issues
Groups fighting for children's health are asking Gov. Gavin Newsom and lawmakers to require insurance companies to cover hearing aids and related …
Environment
From conservation to sportsmen's groups, the U.S. Supreme Court is getting plenty of backlash over its most recent ruling, which weakens federal …
Social Issues
Rural Nebraska could lose on two fronts if two of Gov. Jim Pillen's budget vetoes are allowed to stand. Pillen struck down a second year of …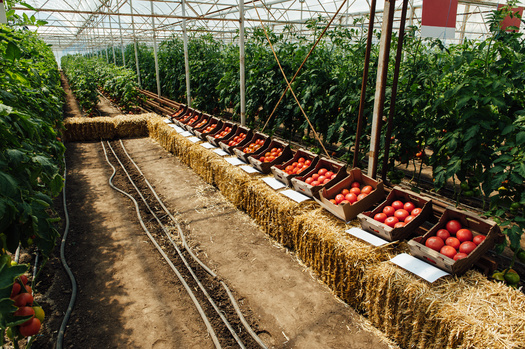 Social Issues
Rural development leaders say getting healthy, locally grown food to underserved areas is a challenge in states like North Dakota. They hope a new …
Health and Wellness
A new report spotlights some of the challenges to accessing behavioral health care for the one in seven Americans who live in rural areas. Kendall …
Social Issues
On Wednesday, Xcel Energy customers will have a chance to tell the Colorado Public Utilities Commission what they think about the company's request - …