Friday, November 25, 2022
The Land of Enchantment collects more than $2 billion a year from those who enjoy the outdoors, including camping, hiking, climbing and biking, according to the latest federal data.

Steve Harris, outfitter and president of Far Flung Adventures in El Prado, said the state has worked for decades to secure federal Wild and Scenic River protections for segments of the Gila and San Francisco rivers and main tributaries. He believes the efforts are reflected in the new report.

"Outdoor recreation opportunities are increasingly valued; I think that's one thing this tell us," Harris asserted. "And that the Gila is on the verge of being discovered for its remarkable backcountry values, the isolation, the ecological integrity and so forth."

According to the analysis, outdoor recreation accounted for 2.1% of New Mexico's gross domestic product in 2021, increasing by $400 million from 2020. It also supports at least 5,300 jobs. The Gila area is the world's first designated wilderness, created in 1924 at the urging of conservation pioneer Aldo Leopold.

The Bureau's analysis showed outdoor recreation played a particularly large role in the economies of western states. Gov. Michelle Lujan Grisham signed the state's Outdoor Recreation Division into law in 2019, joining other states committed to growing the outdoor recreation economy, which Harris believes will put New Mexico's offerings in the spotlight.

"I think the sky's the limit," Harris contended. "Because what we're trying to do is get a spin that suggests that the Gila's really important to the development aspirations of New Mexico."

Advocates are seeking designation from Congress for 440 miles of the Gila River -- the state's last free-flowing river -- and the San Francisco River.

Support for this reporting was provided by The Pew Charitable Trusts.


get more stories like this via email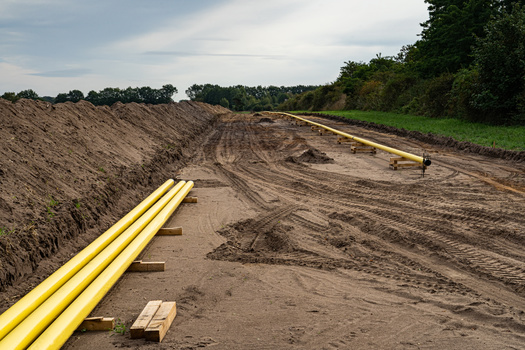 Environment
The Federal Energy Regulatory Commission approved a plan extending a natural-gas pipeline in Virginia. The Virginia Reliability Plan and Transcot's …
Social Issues
Today is Giving Tuesday, a day when millions of Americans are expected to make charitable donations. But it can also be a field day for scammers…
Health and Wellness
Starting Friday, North Carolinians will have greater access to health care as the long-awaited Medicaid expansion is launched. Medicaid will …
Social Issues
A new project in Southern Arizona aims to support local reporting and enable greater access to local news and information. Earlier this month…
Social Issues
As the weather turns colder, two groups of people in one North Dakota city that are generations apart appear to be in good shape to navigate housing …
Researchers are out with new findings they say show that death rates linked to air pollution from coal plants are underestimated. A Wisconsin …
Social Issues
Illinois high school seniors have new hurdles to overcome to get to college. High school students are waiting several extra weeks to get their hands …
Environment
Missouri's duck-hunting season runs through January, and many enthusiasts are concerned about how plentiful their future quarry will be because of a …