Nevada LGBTQ+ Groups Hopeful after Senate Vote on Same-Sex Marriage
Wednesday, November 30, 2022
Nevada marriage-equality groups say the U.S. Senate's passage of the Respect for Marriage Act is a huge step forward for people who identify as LGBTQ+.

The bill would require states to recognize all marriages performed in other states. However, it does not require any state to conduct same-sex marriages.

Chris Davin, executive director of the Henderson Equality Center, said no state should be allowed to disregard legal, same-sex unions.

"It should not be up to somebody else who somebody can marry because of their beliefs, their religion, their ideology," Davin contended. "When do we finally say, 'Enough is enough,' on who can dictate what we can and cannot do as living beings?"

The Senate added language to the bill, clarifying people who run wedding-related businesses and have religious or moral objections do not have to participate in same-sex unions. The bill now goes back to the House for a second vote, where it is expected to pass and then be signed by President Joe Biden.

Senate Majority Leader Chuck Schumer said the vote showed, in his words, "the long, but inexorable march towards greater equality advances forward."

"A decade ago, it would have strained all of our imaginations to envision both sides talking about protecting the rights of same-sex married couples," Schumer pointed out. "No matter who you are or who you love, you too deserve dignity and equal treatment under the law. That's about as 'American ideal' as it comes."

Opponents argued the bill could penalize states which have not legalized same-sex unions. The push for federal protections for same-sex marriage heated up after the Supreme Court reversed 'Roe v. Wade' and took away the constitutional right to abortion.


get more stories like this via email

Social Issues
Lawmakers in the Commonwealth are considering legislation to ensure police use of facial-recognition technology also protects people's privacy and civ…
Environment
Next week, Ohio farmers and their advocates head to Washington, D.C., to push for shifting federal programs toward growing nutritious food, as …
Social Issues
Social justice advocates have just launched a new public education campaign. It's called "Just Safe," and it's aimed at changing the conversation …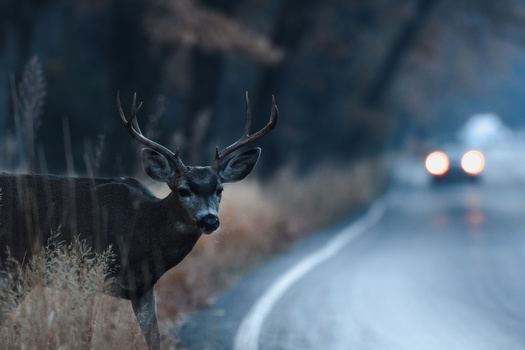 Environment
Reducing the number of wildlife-vehicle collisions is the goal of a bill before the New Mexico Legislature this session. Sen. Mimi Stewart, D-…
Social Issues
A Nevada nonprofit is celebrating a 94% graduation rate among its high school seniors for the 2021-2022 school year. Tami Hance-Lehr. CEO and state …
Social Issues
Super Bowl LVII is right around the corner, which means Arizona will see hefty spending and wide exposure because of the massive sporting event…
Health and Wellness
It is not a pandemic yet, but eye doctors worry the constant use of digital devices could eventually result in long-term health problems for many …
Environment
Maine's small farmers are encouraged to complete the latest U.S. Department of Agriculture census to ensure they have a voice in federal decisions …