More Transitional Housing Needed for Increased Asylum Seekers in Maine
The growing number of asylum-seekers in Maine has spurred cities and towns to join forces and build more transitional housing for families in need.

The Safe in Maine coalition aims to raise $2 million of the $43 million it hopes to receive in state and federal funding for some 200 modular housing units.

Belinda Ray, director of strategic partnerships for the Greater Portland Council of Governments, said the temporary homes would help the approximately 1,000 people currently residing in emergency shelters and hotels throughout the region.

"If we can get these houses established it will really help to save money because we won't have to rely on hotels for traditional housing," Ray explained.

Ray pointed out the homes would be built by local companies and would include much needed outdoor space for families, especially those who've arrived in Maine after fleeing persecution or war in their own home countries.

The Portland area has a long history of welcoming immigrants and refugees, many from Somalia, Afghanistan and Iraq, though there has been a more recent increase in asylum-seekers from Angola, Haiti and Ukraine.

Portland alone welcomed nearly 2,000 asylum-seekers in the past year, but it can no longer provide newcomers with adequate housing.

Mufalo Chitam, executive director of the Maine Immigrants' Rights Coalition, said the new Mainers are not arriving in search of free amenities, but rather the chance to improve their lives.

"You know, people come to the United States. They come here because of the opportunity to work," Chitam noted. "This is an opportunity for enriching our culture."

Maine has the oldest overall population of any state in the U.S. and observers say these new Mainers are a great boon to the state's workforce and economy. So much so, Gov. Janet Mills and members of Maine's congressional delegation are working to change the federal law which prohibits asylum-seekers from working until their asylum application has been processed for at least 180 days.


get more stories like this via email

Social Issues
Lawmakers in the Commonwealth are considering legislation to ensure police use of facial-recognition technology also protects people's privacy and civ…
Environment
Next week, Ohio farmers and their advocates head to Washington, D.C., to push for shifting federal programs toward growing nutritious food, as …
Social Issues
Social justice advocates have just launched a new public education campaign. It's called "Just Safe," and it's aimed at changing the conversation …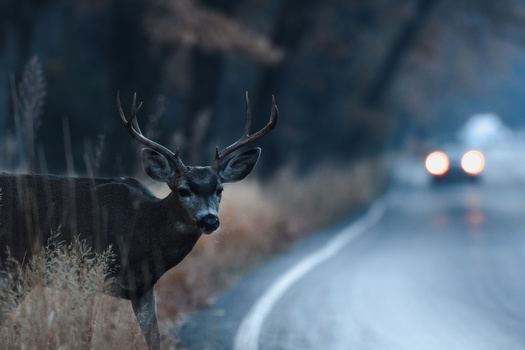 Environment
Reducing the number of wildlife-vehicle collisions is the goal of a bill before the New Mexico Legislature this session. Sen. Mimi Stewart, D-…
Social Issues
A Nevada nonprofit is celebrating a 94% graduation rate among its high school seniors for the 2021-2022 school year. Tami Hance-Lehr. CEO and state …
Social Issues
Super Bowl LVII is right around the corner, which means Arizona will see hefty spending and wide exposure because of the massive sporting event…
Health and Wellness
It is not a pandemic yet, but eye doctors worry the constant use of digital devices could eventually result in long-term health problems for many …
Environment
Maine's small farmers are encouraged to complete the latest U.S. Department of Agriculture census to ensure they have a voice in federal decisions …