Thursday, December 8, 2022
North Dakota has a new survey online seeking information on how to better address the needs of people with autism.

Right now, state officials admit there are knowledge gaps which may be hindering the care people on the autism spectrum are getting. Parents, educators, law enforcement agencies, service providers and people with autism are being encouraged to fill out the survey, to see if they know what services the state offers or think there should be others.

Katherine Barchenger, autism coordinator for the North Dakota Department of Human Services, said the biggest knowledge gap is between health care providers and schools.

"Another gap is our law enforcement and how to handle a child that has autism and how to approach them, how to keep them calm," Barchenger explained. "Families are searching. They are trying to find areas that can best help them keep their child at home, and keep their child successful."

She added the state will use the information to educate the public, including the very people they are soliciting responses from, to find and implement ways to be more supportive of people on the autism spectrum. The survey is online and open through the end of the month.

Barchenger pointed out the needs of parents of autistic children are often overlooked, because the focus is typically on the demands of the child. She noted one of the most important factors in addressing the gap is to help parents get the rest and support they need.

"Because that is a full-time task, for kids who are very smart or sometimes are runners, so they get out of the house a lot," Barchenger emphasized. "You have to be on top of them constantly, so parents need a break."

She added the Autism Spectrum Disorder Task Force will make recommendations to the North Dakota Legislature when lawmakers convene in January.


get more stories like this via email

Social Issues
Christmas is a little more than two weeks away, and toy drives around the country are in full swing. A North Dakota organizer shares some things to …
Social Issues
A federal judge in Nevada has dealt three tribal nations a legal setback in their efforts to stop what could be the construction of the country's larg…
Environment
Hoosiers could get their holiday trees from any of about 200 tree farms in the state, according to the Indiana Christmas Tree Growers Association…
Social Issues
Reports from the Insurance Commissioner's office and the state Attorney General reveal an analysis of what they call "the true costs of health care" i…
Environment
Connecticut lawmakers are reluctant to approve new emission standards that would require 90% cleaner emissions from internal-combustion engines and re…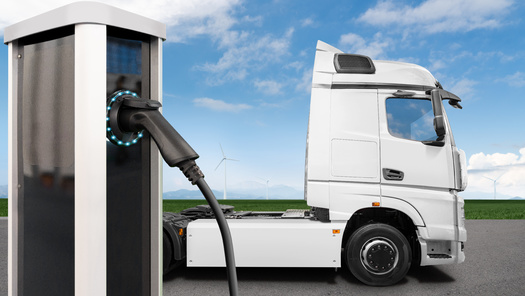 Environment
While lawmakers and environmental groups strive to lower vehicle emissions and the nation's carbon footprint, many truckers see unrealistic …
Social Issues
Another controversial move in Florida's education system is a proposal to drop sociology, the study of social life and the causes and consequences of …
Social Issues
There are at least three victims after a shooting incident that happened at the University of Nevada, Las Vegas campus on Wednesday. By afternoon…