Representatives from multiple indigenous tribes in the Northwestern United States are traveling to Washington, D.C., this week to discuss an issue of international consequence: The government of British Columbia is planning to increase mining in the province, in areas bordering Alaska, Idaho, Montana and Washington.

A number of existing mines are already affecting U.S. watersheds with measurable increases in toxins. The main threat comes from tailings, the finely ground rock or sand that remains after the valuable minerals have been extracted. Tailings contain toxic chemicals and are often stored in lakes, held in place by earthen embankments known as tailings dams.

Erin Farris-Olsen, regional executive director for the Northern Rockies, Prairies and Pacific at the National Wildlife Federation, said the planned increase at the Copper Mountain Mine will result in one of the largest such dams in the world.

"They plan to increase production by 70% and raise its tailings dam from 492 feet to over 850 feet," she said. "So, this would make that operation alone the second or third tallest tailings dam in the world."

The mine sits in the Columbia River watershed, and Environmental Protection Agency testing in 2019 found elevated levels of selenium in water and fish in the nearby Kootenai River and concluded it is being impacted by upstream mining in British Columbia.

In 2016, British Columbia's Auditor General issued a report on compliance and enforcement in the mining sector. It noted that if the Canadian Ministry of Environment was unable to effectively enforce regulations on selenium levels in the cross-border Lake Koocanusa, it could be a violation of the Boundary Waters Treaty of 1909. That agreement stipulates that waters crossing the U.S.-Canadian border will not be polluted on either side to the injury of health or property.

Farris-Olsen said selenium and mine waste pollutants in general are a threat to the ecosystem.

"They stay in the stream for a long time," she said, "and they affect the fish and spawning of fish in the stream, and then animals that utilize those fish for food and the ultimate success of the fish populations themselves."

Among the tribal leaders meeting with the EPA and Interior Department officials are representatives of the Confederated Salish and Kootenai tribes. Richard Janssen Jr., who heads the tribes' Department of Natural Resources, said the selenium contamination is already a problem.

"This selenium is having detrimental effects to our resources, which we hold dear," he said, "namely our fish, our wildlife, our cultural resources, our plant resources and our water."

He said he wants the mines to delay expansion until the mining company fixes the existing problems.


Disclosure: National Wildlife Federation contributes to our fund for reporting on Climate Change/Air Quality, Endangered Species & Wildlife, Energy Policy, Water. If you would like to help support news in the public interest,
click here.
get more stories like this via email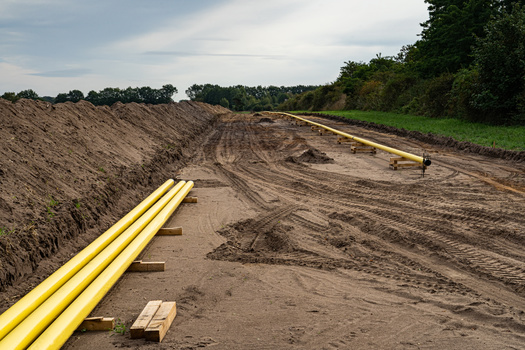 Environment
The Federal Energy Regulatory Commission approved a plan extending a natural-gas pipeline in Virginia. The Virginia Reliability Plan and Transcot's …
Social Issues
Today is Giving Tuesday, a day when millions of Americans are expected to make charitable donations. But it can also be a field day for scammers…
Health and Wellness
Starting Friday, North Carolinians will have greater access to health care as the long-awaited Medicaid expansion is launched. Medicaid will …
Social Issues
A new project in Southern Arizona aims to support local reporting and enable greater access to local news and information. Earlier this month…
Social Issues
As the weather turns colder, two groups of people in one North Dakota city that are generations apart appear to be in good shape to navigate housing …
Researchers are out with new findings they say show that death rates linked to air pollution from coal plants are underestimated. A Wisconsin …
Social Issues
Illinois high school seniors have new hurdles to overcome to get to college. High school students are waiting several extra weeks to get their hands …
Environment
Clean-energy companies and supporters are calling on federal officials to prioritize the development of charging infrastructure for EV powered medium …