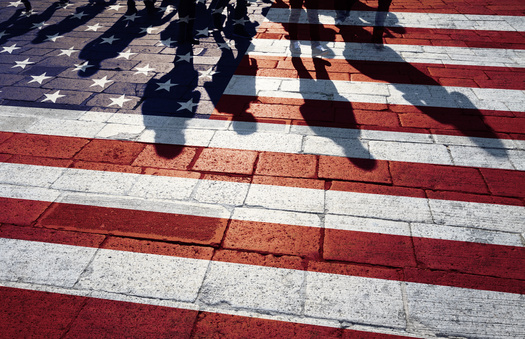 Monday, December 26, 2022
Fifty years after its creation, and under increasing criticism from some lawmakers, an organization has been created to increase awareness of the Montana Constitution.

Mae Nan Ellingson, one of the founding members of the Friends of the Montana Constitution, was the youngest delegate at the 1972 Montana Constitutional Convention.

The group it is set to replace, the Constitutional Convention Society, was formed after the 1972 convention wrapped up, and is set to dissolve after the death of the final delegate. Only 10 of the original 100 are still alive.

Evan Barrett, co-founder and vice chair of the group said the new organization will take up the society's mantle.

"We just felt there was a need, given the import of the Constitution, its 50th anniversary, the reducing size of the society, to go ahead and get something that was open to the broader public to participate in support of the Constitution," Barrett explained.

The organization is a nonprofit and nonpartisan, and aimed at educating and increasing the public's understanding of the 1972 Constitution. Critics countered the organization is not nonpartisan, as it claims, and has a political agenda.

Barrett noted the state Constitution guarantees 17 protections to Montanans not in the U.S. Constitution.

"Power was shifted in the new Constitution from corporate dominance to citizen power, and that's what makes it a really particularly unique Constitution," contended.

Rep. Derek Skees, R-Kalispell, among the constitution's detractors, called it a "socialist rag" in need of changes.

But Barrett argued Montana's constitution is renowned around the country for its robust protections.

"Some constitutional change is OK, some is needed," Barrett acknowledged. "A lot is not, and when there's nefarious purposes for things that would not serve the interests of the broader population of Montana, many Montanans will rise up and speak against those."


get more stories like this via email

Health and Wellness
Most people probably never give a second thought to their visits to the dentist, but not everyone can navigate this process with ease. People with …
Social Issues
Christmas is a little more than two weeks away, and toy drives around the country are in full swing. A North Dakota organizer shares some things to …
Social Issues
A federal judge in Nevada has dealt three tribal nations a legal setback in their efforts to stop what could be the construction of the country's larg…

Environment
Hoosiers could get their holiday trees from any of about 200 tree farms in the state, according to the Indiana Christmas Tree Growers Association…
Social Issues
Reports from the Insurance Commissioner's office and the state Attorney General reveal an analysis of what they call "the true costs of health care" i…
Health and Wellness
The holiday season is filled with recipes passed down from years before, and feasting with family and friends. But think again before you have …
Environment
Connecticut lawmakers are reluctant to approve new emission standards that would require 90% cleaner emissions from internal-combustion engines and re…
Environment
While lawmakers and environmental groups strive to lower vehicle emissions and the nation's carbon footprint, many truckers see unrealistic …