Power Utility Ponders Fate of 13 Historic Michigan Dams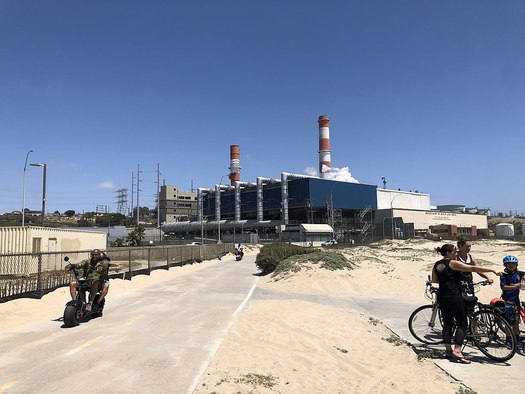 Tuesday, December 27, 2022
A number of small dams along Michigan lakes and rivers, some operating for more than a century, are still generating hydropower energy - just not enough. Their owner, Consumers Energy, said they have become inefficient, and company officials are weighing what to do with the historic structures. They report the aging dams only generate 1% of the company's power output, costing more to maintain than the energy they produce.

Brian Wheeler, Consumers Energy media relations manager, said the federal licenses to operate the dams on the Muskegon, Manistee, Grand, Kalamazoo and Au Sable rivers are set to expire in 2034, and added they have been asking Michiganders what they think.

"We've been engaging in community meetings to get a sense of what would happen if we were to consider selling the dams or closing them altogether," he said. "And right now, what we're looking at is the next step in that process, which is a study in each of these communities to get a true sense of their economic and community impact."

Wheeler said there are four options for each dam: Relicense and continue generating power, sell to a new owner to maintain the impoundment, remove the dam and restore a free-flowing river, or build a new dam that preserves the reservoir. He said a decision will be made in the first half of 2023.

Consumers has hired Lansing-based Public Sector Consultants to perform an economic study. Wheeler said earlier this year, they held a total of 27 "engagement meetings" with communities and stakeholders near each dam. He said many of those attending see their dam as a vital part of their community.

"In many cases, the Consumers Energy hydroelectric dams are not just power plants, but they're also recreational centers. They're hubs for camping and other recreational outdoor activities. They are tourist attractions," he said.

Wheeler added in addition to each dam's ability to generate power, they will consider factors such as the effect of a dam on the local economy and tax base, the ecology of the waterways, and what outcome best serves their customers.

"Some community members obviously want the dams to stay in place because of the benefits they provide. Other people would like to see rivers return to their original state. And, of course, we're in the middle of this, where we're focusing on our facilities, making sure we're providing energy. So, there's a lot to consider," he said.


Disclosure: Consumers Energy contributes to our fund for reporting on Community Issues and Volunteering, Energy Policy, Environment, LGBTQIA Issues. If you would like to help support news in the public interest,
click here.
get more stories like this via email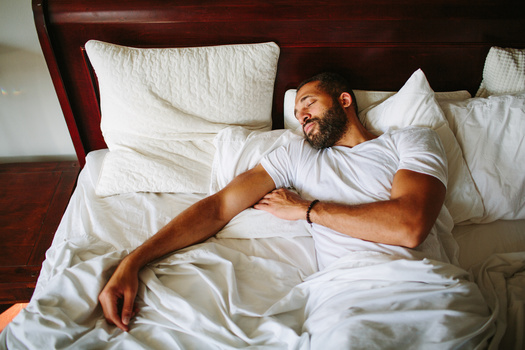 Health and Wellness
March is Sleep Awareness Month and health experts say Americans are not getting enough of it. United Health Foundation data found more than 32% of …
Social Issues
This month marks 160 years since the first Medal of Honor was awarded by President Abraham Lincoln. More than a dozen of the 65 recipients alive …
Social Issues
160 years ago, Civil War soldiers were awarded the first Medals of Honor. Now, a Medal of Honor Monument will soon be built on the National Mall in …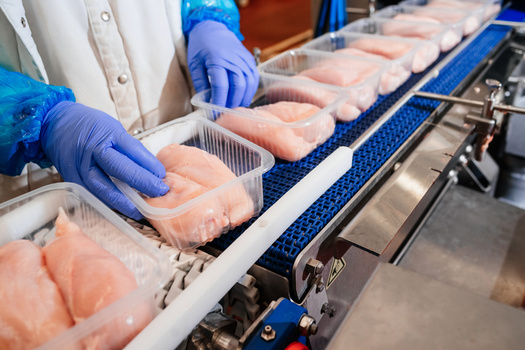 Social Issues
The meat processing industry continues to face scrutiny over labor practices in states like Minnesota. Proposed legislation would update a 2007 law…
Social Issues
New findings suggest health effects stemming from child maltreatment can be passed on to the next generation. In South Dakota, leaders in early-…
Social Issues
Mexican fast-food chain Chipotle will pay workers at its former location in Augusta, Maine as part of a settlement over labor law violations…
Environment
One Arizona mayor is among the more than 2,800 elected city officials in Washington, D.C., this week for The National League of Cities' Congressional …
Environment
Congress is considering three bills that would sidestep the Endangered Species Act to de-list the Northern Continental Divide and Yellowstone grizzly …