Glaucoma Awareness Month Brings Attention to Preventable Vision Loss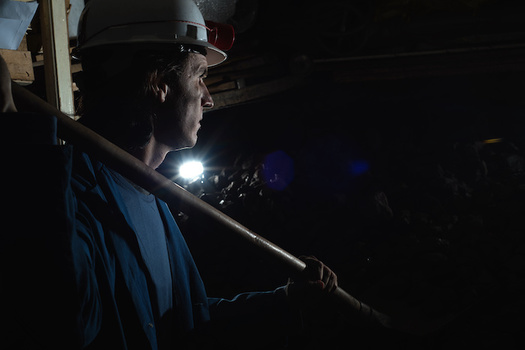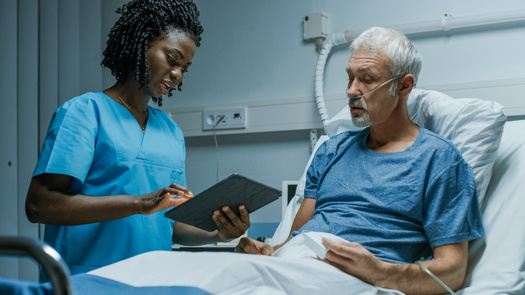 January is Glaucoma Awareness Month, and with no symptoms, experts say it's important for Missourians to get regular eye exams.

Glaucoma is the leading cause of blindness in the U.S. - although it's treatable when caught early, and vision loss can often be prevented.

It's estimated that more than 3 million Americans have glaucoma, but half are unaware. Anyone can get glaucoma, but the higher-risk categories include people with a family history of the disease, anyone 60 or older, and African Americans 40 and older.

Glaucoma Research Foundation President and CEO Tom Brunner said regular eye exams are important because glaucoma can sneak up on you.

"Our brains are very smart and they compensate," said Brunner. "If you lose a little vision from the side, for example, you turn your head, you have two eyes. So your brain doesn't even notice that you're gradually losing vision. And you can lose as much as half of your vision without realizing it."

Brunner said it's important to talk with family members to discover if there is a family history of glaucoma.

The Missouri Prevention of Blindness Program offers free vision screenings at health fairs, and other community settings across the state. Event info is updated on the Missouri Department of Social Services Facebook page.

Glaucoma causes vision loss and blindness by damaging the optic nerve in the back of the eye.

In the most common form of glaucoma, which is 90% of all cases, the nerve damage is caused by an excess of fluid in the eye that raises the internal eye pressure.

Brunner said this type of glaucoma is treated by lowering the internal eye pressure with either eye drops or laser light therapy.

"For glaucoma," said Brunner, "you can shine light onto the area where the tissue drains to let the fluid out of the eye and literally stimulate that tissue to rejuvenate itself and lower the eye pressure. It can be a one-time treatment that can last for years. And it can be repeated."

He said laser treatment is becoming the primary initial therapy for the most common form of glaucoma.





get more stories like this via email

Social Issues
Voting rights advocates in Massachusetts are applauding Governor Maura Healey's budgetary backing of new policies stemming from last year's passage of…
Environment
Climate-change groups are calling attention to the environmental destruction linked to the wood pellet industry - even as California is considering a …
Social Issues
Many Nebraskans know how crucial a family caregiver is to one of their family members. Now AARP research has put a dollar value on that unpaid care - …
Social Issues
South Dakota is home to one of the nation's largest American Indian reservations, and the area is part of a movement among tribal nations to take …
Environment
With the cost of farmland up by more than 8% percent in North Carolina, the state's Black farmers are struggling to purchase additional acreage or …
Environment
By Zachary Shepherd and Kelsey Paulus for Kent State News Lab.Broadcast version by Nadia Ramlagan reporting for the Kent State-Ohio News Connection Co…
Social Issues
Republican-sponsored bills and amendments in the Legislature would eliminate the Tennessee Commission on Children and Youth. More than 1.5-million …
Social Issues
Texas' GOP-dominated legislature is considering bills to flip the script on powers traditionally afforded home-rule cities, instead forcing them to …