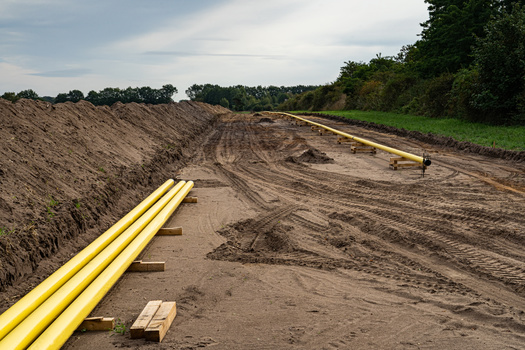 The new year brings a new legal challenge to the U.S. Army Corps of Engineers, asking it to reconsider its decision to dredge year-round on the Georgia coast.

The group One Hundred Miles said year-round hopper dredging impedes the recovery of loggerhead sea turtles as well as other species. The group's vice president for education and communications, Catherine Ridley, said her organization, which is represented by the Southern Environmental Law Center, opposes the Corps' decision to eliminate seasonal limitations on dredging projects that have protected sea turtles and other marine life for decades.

"We have invested 30 years of work into getting these turtles back to our coasts to continue nesting and help that species recover," said Ridley, who also is coordinator for the St. Simons Island Sea Turtle Project, "and to have dredges that would be in those very same waters, really injuring and killing those turtles, would set those recovery efforts back decades."

Dredging is done to clear sediment from waterways to keep them safe and navigable. Ridley added that, historically, this has been done in Georgia from mid-December through the end of March, when adult loggerheads and other vulnerable species are not as abundant and less likely to be harmed.

In the warmer seasons, Ridley said, the sea turtles face a higher risk of contact with dredging. She said a robust network of volunteers and researchers goes out every day during nesting season - from late April to early October - to monitor and protect the nests, where the adult sea turtles lay their eggs in the sand.

"And so, when they come and they dredge in the wintertime, there's very few turtles. Impact to the species recovery is very low," she said. "And that's why it's worked so well -- while also again, keeping our harbor safe, but also managing protections for other species. Winter dredging windows have been a really effective tool for pretty much everyone. It's just been a win-win."

She said they recognize the need for proper dredging to keep the harbor safe, but seasonal restrictions have allowed the Georgia Brunswick and Savannah Ports to grow and thrive, while also serving as an effective tool for protecting the loggerhead sea turtles.


get more stories like this via email

Health and Wellness
Most people probably never give a second thought to their visits to the dentist, but not everyone can navigate this process with ease. People with …
Social Issues
Christmas is a little more than two weeks away, and toy drives around the country are in full swing. A North Dakota organizer shares some things to …
Social Issues
A federal judge in Nevada has dealt three tribal nations a legal setback in their efforts to stop what could be the construction of the country's larg…

Environment
Hoosiers could get their holiday trees from any of about 200 tree farms in the state, according to the Indiana Christmas Tree Growers Association…
Social Issues
Reports from the Insurance Commissioner's office and the state Attorney General reveal an analysis of what they call "the true costs of health care" i…
Health and Wellness
The holiday season is filled with recipes passed down from years before, and feasting with family and friends. But think again before you have …
Environment
Connecticut lawmakers are reluctant to approve new emission standards that would require 90% cleaner emissions from internal-combustion engines and re…
Environment
While lawmakers and environmental groups strive to lower vehicle emissions and the nation's carbon footprint, many truckers see unrealistic …