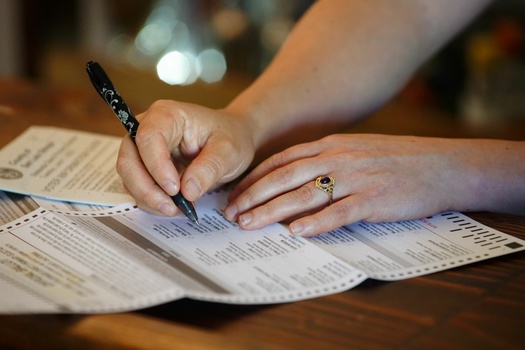 Tuesday, January 24, 2023
Mesa Mayor John Giles has plenty of takeaways after attending the U.S. Conference of Mayors in the nation's capital. The event lets bipartisan local leaders discuss best practices and trade ideas on how municipalities are dealing with various challenges.

Giles said that although this is not his first conference of mayors, it is important to highlight that this year the event took place in Washington D.C. He said it gave participating mayors access to speak with various Cabinet members and President Joe Biden.

Giles added he was impressed by the fact that many of the challenges facing his Arizona community are the same if not similar to other issues plaguing other cities.

"Some of them are a little further ahead in the process of figuring things out and there are things we can learn from them," he said. "Quite often I am happy to be able to share some of the things we are doing in Mesa that I think have application and are beneficial for other cities to hear."

Giles said some of the biggest challenges Mesa and other cities are facing surround food insecurity and homelessness, two issues Giles said have been exacerbated by the COVID-19 pandemic and the rising cost of housing.

Giles is also chairman of the conference's immigration-reform task force, which he said had an opportunity to meet with White House representatives as well as personnel from U.S. Citizenship and Immigration Services to discuss the surge in migrant activity at the border.

Giles added immigration is an issue he and others feel needs more attention. He said if Title 42 goes away, it will lead to a significant influx in refugees and asylum seekers.

"The mayor of New York City was extremely outspoken about the frustration that he feels with the influx of migrants that are, yes, are traveling through the border states but then ultimately coming to his city," Giles said.

Giles termed the situation at the border a "crisis" and said it is of critical importance especially for nonprofits that are called upon by the federal government for assistance to address it.


get more stories like this via email

Health and Wellness
Most people probably never give a second thought to their visits to the dentist, but not everyone can navigate this process with ease. People with …
Social Issues
Christmas is a little more than two weeks away, and toy drives around the country are in full swing. A North Dakota organizer shares some things to …
Social Issues
A federal judge in Nevada has dealt three tribal nations a legal setback in their efforts to stop what could be the construction of the country's larg…

Environment
Hoosiers could get their holiday trees from any of about 200 tree farms in the state, according to the Indiana Christmas Tree Growers Association…
Social Issues
Reports from the Insurance Commissioner's office and the state Attorney General reveal an analysis of what they call "the true costs of health care" i…
Health and Wellness
The holiday season is filled with recipes passed down from years before, and feasting with family and friends. But think again before you have …
Environment
Connecticut lawmakers are reluctant to approve new emission standards that would require 90% cleaner emissions from internal-combustion engines and re…
Environment
While lawmakers and environmental groups strive to lower vehicle emissions and the nation's carbon footprint, many truckers see unrealistic …