Tuesday, January 31, 2023
Americans continue to have little faith in the mainstream news media, with many people under the age of 30 saying they trust information from social media nearly as much as local Michigan or national news outlets. Now more than ever, Americans need news literacy and an understanding of how to discern the truth and get the most out of the media, editors and educators said.

Randy Essex, senior content director at the Detroit Free Press, offered some explanations for the public's declining trust, starting with the role he feels conservative radio and television has played for a generation.

"The rise of this clearly partisan media is a business model, and part of that model is to sow distrust of established sources of information, whether that be national media or the government," Essex said. "The statement, essentially, is 'Believe us, not them; we're on your side.'"

Essex said other factors include the consolidation in the radio industry, the closing of hundreds of local newspapers and the pervasiveness of social media. Studies show that Michigan has seen a 26% decrease in the number of newspapers since 2004. The loss often creates so-called "news deserts", where communities no longer have a source of local news.

Essex called rebuilding public trust in the news media "a tremendous uphill battle" and maintains that transparency and ethics are paramount.

"Top editors need to communicate with the public, and explain the work that we're doing and counter unfounded criticism of it. When we make mistakes, we have to be transparent about that, too," he said. "And we need to connect in person and be in the community when we can. "

Essex stressed ultimately journalists must show the public their worth through their work.

"Locally, the city council is the end of the debate," he said. "The real debate is happening out in the community, or behind closed doors in board rooms, and it's our job to find that real issue, not just cover what's happening on the surface. "


get more stories like this via email

Social Issues
The coalition known as "Think Babies Michigan" has secured more than $36 million in funding to offer grants to child-care providers for infants and to…
Social Issues
Nearly 100 school board elections are coming up in Minnesota this fall, with some gaining attention because of the candidates who are running…
Social Issues
The so-called conservative "hostile takeover" of a small, progressive liberal arts college in Florida is seeing some resistance from former students …
Social Issues
High rent prices are draining the budgets of many Nebraska renters, who are paying between 30% and 50% of their income on rent. In some parts of the …
Social Issues
As the federal government nears a shutdown over a budget impasse in Congress, Wisconsin offices that help low-income individuals worry they'll have …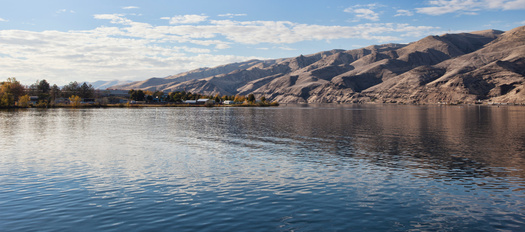 Social Issues
Indigenous leaders are traveling through the Northwest to highlight the plight of dwindling fish populations in the region. The All Our Relations …
Social Issues
Washington performs well in a new report scoring states' long-term care systems. The Evergreen State ranked second in AARP's Long-Term Services and …
Social Issues
A lack of housing options, mental-health challenges and a lack of connections and support have combined to drive an uptick in the number of foster …