AZ Heart Specialist Explains Heart Attack, Cardiac Arrest
Wednesday, February 1, 2023
February is American Heart Month, and an Arizona expert said it is important to know the signs of a heart attack versus cardiac arrest.

Dr. Wilber Su, director of Cardiac Electrophysiology at Banner Health in Phoenix, said both are medical emergencies requiring immediate lifesaving attention, but they are different conditions.

He explained a heart attack happens when a blocked artery affects blood flow, and blood carries oxygen to the heart. Cardiac arrest involves the sudden malfunctioning of the heart's electrical impulse, which means it stops pumping.

Su urged if you think you're having either one, call 911 as soon possible.

"Call for help and start chest compressions," Su advised. "Because then, somebody has to keep the blood circulating to provide blood flow to the brain, a vital organ, so that we can keep the person alive."

Su noted arteries are often blocked by a buildup of fat or cholesterol. Some of the most common heart-attack signs include tightness, pressure or an aching sensation in the chest which can spread through the upper body, plus shortness of breath, fatigue and dizziness.

Cardiac arrest is a leading cause of death in the U.S., with more than 356,000 cases a year, 90% of which are fatal.

Dr. Ravi Johar, chief medical officer at UnitedHealthcare, said a cardiac arrest can happen to a teenager playing baseball, who's hit by a ball at the exact moment in the heartbeat cycle to disrupt it. He added family medical history and genetics can help determine if someone is prone to experience cardiac arrest or a heart attack. Screening and tests are encouraged for those with high-risk family history.

"Things like Marfan syndrome increases the risk of aneurysms and abnormal blood flow to the heart, and things of that sort," Johar outlined. "There can be some genetic consequences. There can also be genetic history; if your parents had problems with their hearts, there's a higher likelihood that you may."

Experts say routine cardiac care can help ensure a better quality of life, especially as a person ages, including getting EKGs and ultrasounds, which can help prevent many issues further down the road.


Disclosure: UnitedHealthcare contributes to our fund for reporting on Health Issues. If you would like to help support news in the public interest,
click here.
get more stories like this via email

Social Issues
High school graduates have the option before taking their next academic step to choose a gap year - for traveling, relaxing, or researching different …
Environment
A bill designed to fight price-gouging at the gas pump is expected to pass the California State Assembly today and be signed by Gov. Gavin Newsom …
Environment
This week, Hispanic environmental advocates are heading to Washington, D.C., from around the country to engage lawmakers on issues affecting us all…
Social Issues
More than one in three Ohioans are relying on credit cards for spending needs, and nearly a quarter say they've increased their credit-card use in …
Social Issues
Massachusetts, like other states, continues to struggle with a shortage of teachers. But for one English teacher at Martha's Vineyard Regional High …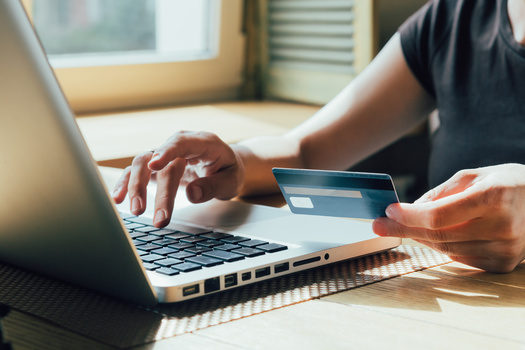 Social Issues
The Consumer Financial Protection Bureau has proposed new regulations on credit card late fees, which could save Americans billions of dollars…
Environment
Researchers with the University of New Hampshire are taking to the skies to study the state's increasingly fragmented forests. Urban and …
Social Issues
Graduate-student workers throughout the University of Maine System are taking steps to unionize and seek recognition from university officials…