Thursday, February 2, 2023
Lawmakers and immigrants-rights activists in the Commonwealth are hoping to pass the Language Access and Inclusion Act, which would dramatically expand the availability of non-English language resources at government agencies.

Key documents for MassHealth or unemployment insurance would be translated for non-English speakers while interpretive services and staff would be made readily available at state offices.

Sen. Sal DiDomenico, D-Everett, said the bill would help the one-in-10 state residents considered having limited proficiency in English.

"We can't wait two, three, four more years for our friends in our community getting lost in the shuffle and not being valued for what they bring to our state," DiDomenico asserted.

DiDomenico argued the government owes language services to the immigrants and essential workers who showed up during the pandemic and kept the economy running.

In fact, DiDomenico noted while bus routes in many parts of Boston operated at 10% capacity throughout the pandemic, buses in his district were at 50% capacity, because many of his constituents did not have an option to work from home.

Rep. Carlos González, D-Springfield, the bill's co-sponsor, said every lawmaker in the Commonwealth has a large immigrant community who would benefit from this legislation, because everyone is an immigrant.

"So we have a commitment to make sure that Massachusetts speaks as loud as it can to make sure that everybody is represented in whatever language is their first language," González stated.

González added structural change is needed to address a discriminatory issue holding people back from the benefits and services to which they are entitled and need to survive.

The bill would create an advisory board with representatives from limited English-speaking communities, the deaf or hearing-impaired community, and legal service providers to help agencies best implement the law.


get more stories like this via email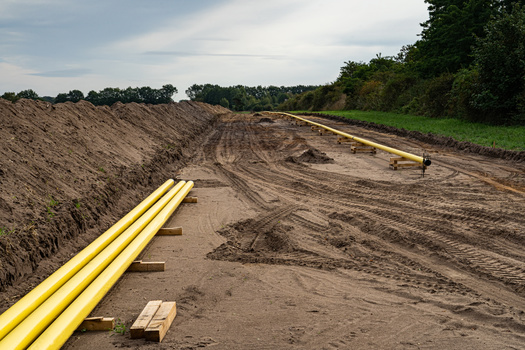 Environment
The Federal Energy Regulatory Commission approved a plan extending a natural-gas pipeline in Virginia. The Virginia Reliability Plan and Transcot's …
Social Issues
Today is Giving Tuesday, a day when millions of Americans are expected to make charitable donations. But it can also be a field day for scammers…
Health and Wellness
Starting Friday, North Carolinians will have greater access to health care as the long-awaited Medicaid expansion is launched. Medicaid will …
Social Issues
A new project in Southern Arizona aims to support local reporting and enable greater access to local news and information. Earlier this month…
Social Issues
As the weather turns colder, two groups of people in one North Dakota city that are generations apart appear to be in good shape to navigate housing …
Researchers are out with new findings they say show that death rates linked to air pollution from coal plants are underestimated. A Wisconsin …
Social Issues
Illinois high school seniors have new hurdles to overcome to get to college. High school students are waiting several extra weeks to get their hands …
Environment
Clean-energy companies and supporters are calling on federal officials to prioritize the development of charging infrastructure for EV powered medium …