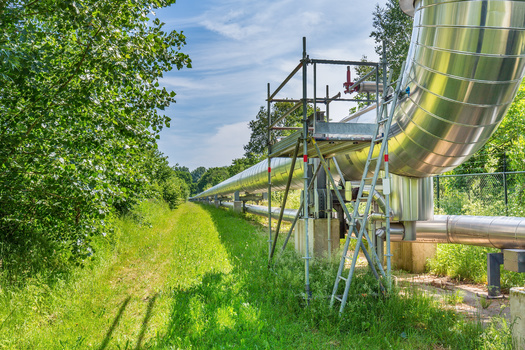 Friday, February 17, 2023
Water shortages, climate change and protecting wildlife are just a few of the issues Nevadans made clear they are worried about in the annual "Conservation in the West" poll.

Nevada is one of eight Western states where voters share their views with pollsters to gauge the level of support for conservation policies. Results show a majority of Nevadans want to see more water conservation efforts to improve drought conditions, and more renewable energy as well as protecting public lands.

Pollster Lori Weigel, principal at New Bridge Strategy, said the results indicate a strong conservation ethic among voters, although the cost of living and gas prices were also cited as concerns.

"When it comes to things like the Antiquities Act," she said, "the respondents tell us they overwhelmingly support presidents continuing to be able to use that ability to protect existing public lands as national monuments."

According to the report, 83% of Nevada participants said they support designating Avi Kwa Ame, also known as Spirit Mountain, in southern Nevada as a national monument, as part of ensuring access to outdoor recreation areas and preserving sacred native sites.

Among the biggest concerns voiced in the poll are water shortages, drought and the low water levels in the Colorado River, cited by 94% of Nevadans. They also believe local governments need to consider water availability before approving new residential developments.

Pollster Dave Metz, research partner and president of the firm FM3 Research, said the Colorado River is seen by a vast majority as not only critical to the state's economy but in need of urgent action and protection.

"The level of intensity of concern around water is really off the charts," he said, "and by a number of metrics, it is higher than it has been in most of our polling over the course of the State of the Rockies project."


get more stories like this via email

Environment
This Saturday, June 3, thousands of Californians will be among hundreds of thousands of Americans heading into the great outdoors to celebrate …
Social Issues
A coalition of Wisconsin groups is asking Gov. Tony Evers to reject bills it contends would make it harder for people struggling to get by to bounce …
Social Issues
Two months from today, Minnesota will begin the process of removing low-level marijuana convictions for those who have them on their criminal records…
Social Issues
Groups working to fight poverty in Alabama are urging state senators to approve a bill aimed at lowering food costs for families. House Bill 479 …
Social Issues
Navigating college can seem overwhelming for first generation students, but an early outreach program at Arizona State University aims to change it…
Health and Wellness
A new Nebraska law is now the subject of a lawsuit filed in the District Court of Lancaster County. In its amended form, Legislative Bill 574 …
Social Issues
A proposal from the federal government could provide a better path toward student loan debt repayment, but a new survey finds many borrowers don't …
Environment
Maine lawmakers are considering two pieces of legislation which supporters said are needed to ensure "responsible" development of offshore wind projec…