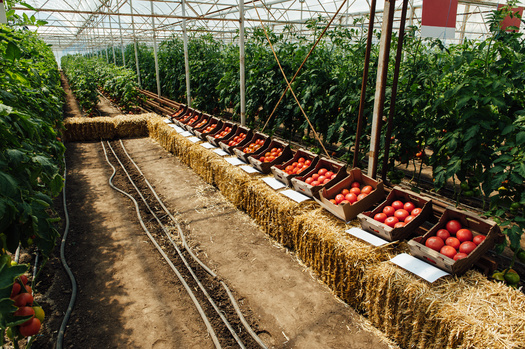 Tuesday, February 21, 2023
As families struggle with inflation and high gas prices, Ohio schools said they are seeing a staggering rise in the number of students whose parents cannot afford to pay for lunch, but who do not qualify for free or reduced-price meals.

Lindy Douglas, coordinator of whole child and wellness programs for Alexander Local Schools in Athens County, said school lunch debt has more than doubled this year from pre-pandemic levels.

She pointed out cafeteria workers are being forced to deny children food because they owed charges.

"That was a little heartbreaking for my staff to deny children and take the tray away," Douglas noted.

According to the group Hunger Free Schools Ohio, it would cost the state less than $2 per child per day to provide free school meals to all students in Ohio.

Advocates said eliminating school meal debt and significantly reducing the administrative work required to operate School Nutrition Programs could help solve the problem.

One in six Ohio children, and as many as one in four children in certain counties, lives in a household facing hunger. Douglas emphasized even kids who received free school breakfasts do not always get fed, and start the day on an empty stomach.

"What I also found is that children who come to school late, they end up in panic mode, worried to death they're not going to get their breakfast because they missed it and the doors closed," Douglas observed.

Katherine Ungar, policy associate for the Children's Defense Fund of Ohio, said school meals are just as important to student's academic success as textbooks.

"They are linked to better educational outcomes, including increased test scores, improved academic attendance and increased graduation rates," Ungar outlined.

A 2022 survey conducted by Baldwin Wallace University in collaboration with Children's Defense Fund-Ohio found 87% of respondents agreed school meals should be provided at no cost to all Ohio students.


get more stories like this via email

Environment
This Saturday, June 3, thousands of Californians will be among hundreds of thousands of Americans heading into the great outdoors to celebrate …
Social Issues
A coalition of Wisconsin groups is asking Gov. Tony Evers to reject bills it contends would make it harder for people struggling to get by to bounce …
Social Issues
Two months from today, Minnesota will begin the process of removing low-level marijuana convictions for those who have them on their criminal records…
Social Issues
Groups working to fight poverty in Alabama are urging state senators to approve a bill aimed at lowering food costs for families. House Bill 479 …
Social Issues
Navigating college can seem overwhelming for first generation students, but an early outreach program at Arizona State University aims to change it…
Health and Wellness
A new Nebraska law is now the subject of a lawsuit filed in the District Court of Lancaster County. In its amended form, Legislative Bill 574 …
Social Issues
A proposal from the federal government could provide a better path toward student loan debt repayment, but a new survey finds many borrowers don't …
Environment
Maine lawmakers are considering two pieces of legislation which supporters said are needed to ensure "responsible" development of offshore wind projec…