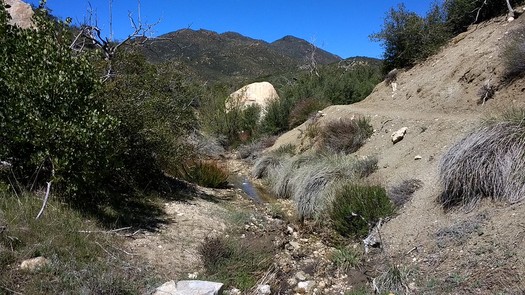 Monday, February 27, 2023
Residents of the east-central New York city of Troy and environmental advocates have devised a plan to remove lead pipes from the city's water system.

The Get the Lead Out plan aims to eliminate the estimated 14,000 lead pipes in the city. While this could cost the city over $70 million, the plan suggests using readily available funds to tackle some of the costs.

Specifically, residents are demanding a $500,000 grant from the state's Department of Health finally be used for lead service line replacements. The grant was originally awarded to the city in 2018, but the money was never used.

Robert Hayes, executive director of the group Environmental Advocates of New York, said the plan can serve as a model for other cities dealing with lead pipes.

"So, what's happening in Troy, right now, needs to happen in Buffalo, Syracuse, Albany and New York City, and everywhere in between," Hayes asserted. "We hope that Troy, kind of showing the successful example of replacing lead pipes, it can be a model that's adopted statewide."

According to 2021 data from the National Resources Defense Council, New York has more than 360,000 lead pipes across the state.

In 2021, lead levels in Troy's water were higher than the Environmental Protection Agency's 15 parts per billion, when the state takes action to remove it.

While the plan provides a clear guide as to what comes next for the city of Troy, Hayes acknowledged there will be challenges to accomplishing its goals, especially locating all the lead pipes in Troy.

"The city still does not know where all of the lead pipes are located in Troy, and many homeowners wouldn't likely think to go down to their basement and check to see if the pipe coming through their basement wall is made of lead," Hayes pointed out. "We certainly know where some of these lead pipes are, but not all of them."


get more stories like this via email

Environment
This Saturday, June 3, thousands of Californians will be among hundreds of thousands of Americans heading into the great outdoors to celebrate …
Social Issues
A coalition of Wisconsin groups is asking Gov. Tony Evers to reject bills it contends would make it harder for people struggling to get by to bounce …
Social Issues
Two months from today, Minnesota will begin the process of removing low-level marijuana convictions for those who have them on their criminal records…
Social Issues
Groups working to fight poverty in Alabama are urging state senators to approve a bill aimed at lowering food costs for families. House Bill 479 …
Social Issues
Navigating college can seem overwhelming for first generation students, but an early outreach program at Arizona State University aims to change it…
Health and Wellness
A new Nebraska law is now the subject of a lawsuit filed in the District Court of Lancaster County. In its amended form, Legislative Bill 574 …
Social Issues
A proposal from the federal government could provide a better path toward student loan debt repayment, but a new survey finds many borrowers don't …
Environment
Maine lawmakers are considering two pieces of legislation which supporters said are needed to ensure "responsible" development of offshore wind projec…