Tucson community leaders gathered at an event to highlight opportunities to grow Arizona's clean-energy economy say it's been made more accessible through incentives in President Joe Biden's Inflation Reduction Act and the Infrastructure Investment and Jobs Act.

Tucson City Council member Kevin Dahl predicted that clean-energy incentives will not only help lower-income households in the state consider solar but will also address a previous gap in benefits for nonprofit organizations. The IRA bill allocates $20 billion for nonprofits to implement projects that cut pollution and energy costs.

"Even as the clean-energy industry has exploded in our state, a lot of Arizonans have been left out," he said. "New solar incentives, however - including a 30% tax credit off the cost of installation and another 30% for standalone battery installation - will be transformative."

Leaders have estimated an additional 150,000 Arizona households will install rooftop solar panels because of the investments present in the Inflation Reduction Act.

More solar power may also be coming to rural Arizonans, with increased funding for the Rural Energy for America Program. It provides grants and loans to farms and small businesses that invest in clean-energy technology.

Robert Neifert, director of business development for Solar Gain, Inc. and co-chair of the Arizona Solar Energy Industries Association, said he's excited about what this could mean for Arizona. He said they're already seeing an uptick in business.

"We were looking at the tax credit going down to 22 [percent], and then down to 10 [percent], and wondering what would happen to solar, in Arizona and the country," he said. "And now, it's turned the other direction and we're more excited than ever. And having 10 years of certainty is absolutely amazing."

Neifert said what is important about the clean-energy transition is that it be accomplished affordably and executed fairly. As some members of Congress try to roll back investments in clean energy, all speakers at the event shared an urgent need to continue with what they called "bold climate action."


get more stories like this via email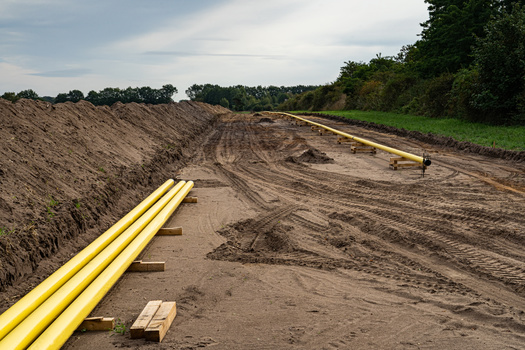 Environment
The Federal Energy Regulatory Commission approved a plan extending a natural-gas pipeline in Virginia. The Virginia Reliability Plan and Transcot's …
Social Issues
Today is Giving Tuesday, a day when millions of Americans are expected to make charitable donations. But it can also be a field day for scammers…
Health and Wellness
Starting Friday, North Carolinians will have greater access to health care as the long-awaited Medicaid expansion is launched. Medicaid will …
Social Issues
A new project in Southern Arizona aims to support local reporting and enable greater access to local news and information. Earlier this month…
Social Issues
As the weather turns colder, two groups of people in one North Dakota city that are generations apart appear to be in good shape to navigate housing …
Researchers are out with new findings they say show that death rates linked to air pollution from coal plants are underestimated. A Wisconsin …
Social Issues
Illinois high school seniors have new hurdles to overcome to get to college. High school students are waiting several extra weeks to get their hands …
Environment
Clean-energy companies and supporters are calling on federal officials to prioritize the development of charging infrastructure for EV powered medium …