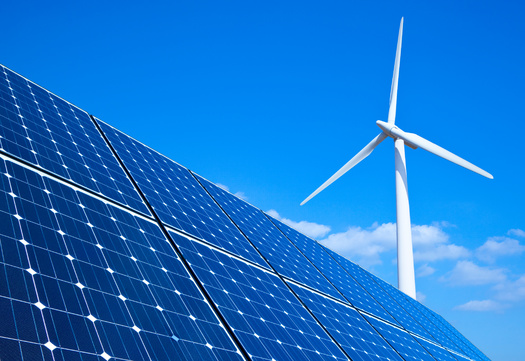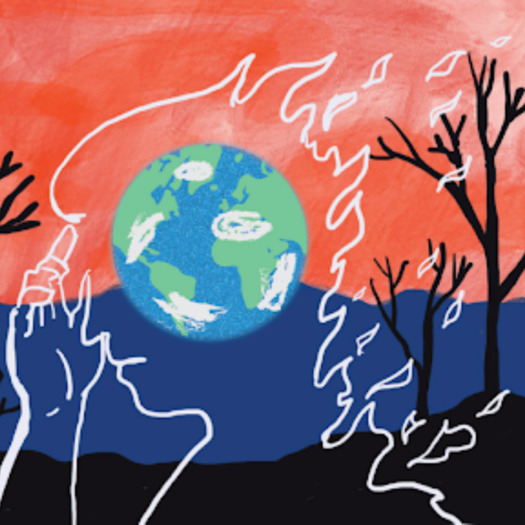 By Ashira Morris for Reasons to be Cheerful.
Broadcast version by Eric Tegethoff for Washington News Service reporting for the Solutions Journalism Network-Public News Service Collaboration


In science teacher Ali Coker's sophomore biology class, students became farming activists attending a G7 summit. Coker wove in facts about food insecurity, and by the end of the week, her pupils were writing plans for local crops. The role play was all part of a lesson on food justice and the impacts of climate change on agriculture in the state of Washington, where Coker teaches at Camas High School.
Though Camas High is in a semi-rural region of the state, the topics were new to her students. Still, Coker says, she saw the exercise "activated something inside of them."
She crafted the lesson based on a year of professional development with Washington state's ClimeTime. The state education program helps high school teachers introduce climate change and environmental justice into their classrooms by focusing on how the issues are playing out in their backyards. Through seminars and in-person sessions, teachers (who participate voluntarily) become the students — soaking up knowledge from climate scientists, activists and science education professors.
Before enrolling, Coker says, "I honestly didn't know what climate justice even meant. I knew about climate change from a scientific perspective. But then learning about the societal systems that go along with that and how different groups of people are impacted disproportionately by climate change — it was a really eye-opening experience."
With ClimeTime, Washington is the first state in the US to explicitly put money toward K-12 climate change education. But nationally, at least 11 states have pending bills related to climate change education, according to the Campaign for Climate Literacy. Experts say preparing teachers will be key to successful implementation. Washington offers a model for how to fund and carry out that professional development.
Keeping up with the information
There is no federal mandate to teach climate change, but Washington state follows the Next Generation Science Standards, which has climate science learning benchmarks like monitoring human impact on the environment and connecting climate change to availability of natural resources that teachers must cover. A national assessment of climate education gave the national standards a B+ grade on addressing climate change.
But Washington Gov. Jay Inslee — who has been in office since 2013 and made climate change a central issue — wanted to expand the state's capability to teach climate topics to students, says Ellen Ebert, Washington's director of secondary content who started the ClimeTime work.
Meetings with science education leaders eventually led to state legislators approving $4 million per year starting in 2018-19. Going forward, the funding is one of the many items that must be approved as part of the state's biennial budget, but it was renewed in 2021 at $3 million annually. It will be in front of legislators again in March. (The funding is shared between the state's K-12 education network and nonprofit community-based partners working in the climate space.) All resources created with the state dollars are shared on an open education platform — nothing is proprietary.
ClimeTime's programs have been successful at boosting teacher confidence on climate topics: Of the nearly 1,000 educators who participated in programming during the 2021-22 school year, 98 percent agreed or strongly agreed that it prepared them with the necessary skills to try something new or different in their professional practice.
The climate justice series Coker participated in started in southwest Washington; in 2022, it expanded statewide. The popular STEM Seminars brings local scientists and other climate leaders to speak with teachers. Coker attended one about flooding in Kelso, which is about 50 miles up the Columbia River from Camas High. Organizers have also brought in researchers from the University of Washington's Climate Impacts Group, which collects and disseminates local climate data such as changes in streamflow, snow pack temperature increases, and length of heat waves.
"A lot of the information that's available now didn't exist five years ago, 10 years ago," says Ebert. "So how is the teacher supposed to keep up with all of the information? When we present it this way, they develop their own toolboxes — and then that's what they bring back to their colleagues in their schools."
Coker has stayed involved, helping develop lesson plans and resources to share with other teachers. "I just feel much more supported doing this work," she says.
Centering teachers, local impacts
Another key to ClimeTime's success is its ability to connect climate change impacts to teachers' and student's daily lives.
"One of our most important learnings about creating programs and offerings for teachers with the idea of impacting classroom learning is that it has to be local and relevant," says Stacy Meyer, a regional science coordinator. "Washington, like many other states, has an incredible amount of diversity just in terms of the landscape and the ecosystems. But that also plays out in terms of political climates and the types of issues that are going to resonate in a particular community."
In Meyer's district alone, the terrain ranges from the Pacific coast to the Columbia River Gorge to the Mount St. Helens area. There are large urban centers around Vancouver and rural, agricultural areas, some along the coast, and some up in the forested mountains areas.
She helped organize STEM Seminars on coastal hazards along the ocean, on wildfires in the part of the gorge that had recently suffered through the Eagle Creek fires, and on agriculture in an area full of vineyards.
People working closely with the program also cite its localized approach with keeping political pushback out at bay.
Many teachers recognize challenges in talking about climate change in their community but report that the ClimeTime program has given them tools to feel more confident in navigating those conversations, Meyer says.
It also acknowledges the lived experience of students and their families, whether it's the impacts of poor air quality or changes in agriculture patterns. This is especially true for the ways that climate change and social justice intersect, says Becky Bronstein, a program manager for the nonprofit EarthGen. The organization collaborates with the schools on programming, including the climate justice one that Coker completed.
"It's quite evident that in the communities we work with, they are dealing with these issues, their students are dealing with these issues," Bronstein says. "It's front of mind and impactful for their livelihoods, for their ability to teach and to learn in a safe and healthy place."
Climate hope, not climate anxiety
The local focus also helps teachers approach climate change in a way that shows local solutions. For Aubrey Wilson, a science teacher at Wy'east Middle School in Vancouver, ClimeTime has helped her present climate change in a way that makes it relevant to the students, explaining how it's impacting their local environments — and examples of how local activists are working to take on the problem.
After participating in the climate justice series, Wilson updated her lesson planning to map out her units through the lens of identity, diversity, justice and action. For a recent lesson on the heat island effect, she used data from an actual study of temperatures in the area to show how richer, greener neighborhoods experience lower temperatures than poorer areas with more cement. She then tasked students with designing a city program to build energy-saving homes for unhoused people.
"Education is an incredible way to combat climate change and issues associated with social injustice," Bronstein says. "Ensuring that people have the knowledge and understanding of what's happening is the first step for them to take action. So it's really important for them to receive that information in a thoughtful way that's empowering, that gives them agency."
In the national assessment of climate change education, a lack of opportunities to teach hope was one of the primary critiques of programs that got the climate science right. ClimeTime guides teachers toward presenting opportunities for students to take action based on what they learn.
"We know that if teachers are not very intentional about how they teach about climate change and climate justice that it can lead to climate anxiety, climate grief," Ebert says. "So we very intentionally wanted teachers to go into this work with a lens of supporting students in feeling empowered — and developing an understanding that action is necessary to feel empowered."
Ashira Morris wrote this article for Reasons to be Cheerful.
get more stories like this via email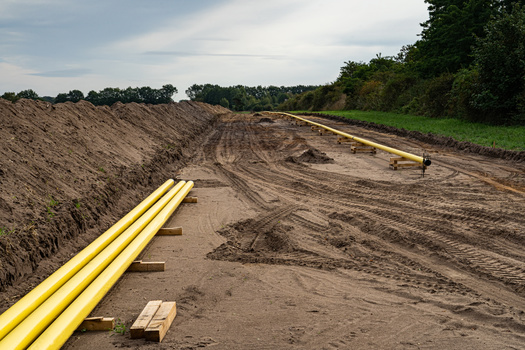 Environment
The Federal Energy Regulatory Commission approved a plan extending a natural-gas pipeline in Virginia. The Virginia Reliability Plan and Transcot's …
Social Issues
Today is Giving Tuesday, a day when millions of Americans are expected to make charitable donations. But it can also be a field day for scammers…
Health and Wellness
Starting Friday, North Carolinians will have greater access to health care as the long-awaited Medicaid expansion is launched. Medicaid will …
Social Issues
A new project in Southern Arizona aims to support local reporting and enable greater access to local news and information. Earlier this month…
Social Issues
As the weather turns colder, two groups of people in one North Dakota city that are generations apart appear to be in good shape to navigate housing …
Researchers are out with new findings they say show that death rates linked to air pollution from coal plants are underestimated. A Wisconsin …
Social Issues
Illinois high school seniors have new hurdles to overcome to get to college. High school students are waiting several extra weeks to get their hands …
Environment
Clean-energy companies and supporters are calling on federal officials to prioritize the development of charging infrastructure for EV powered medium …