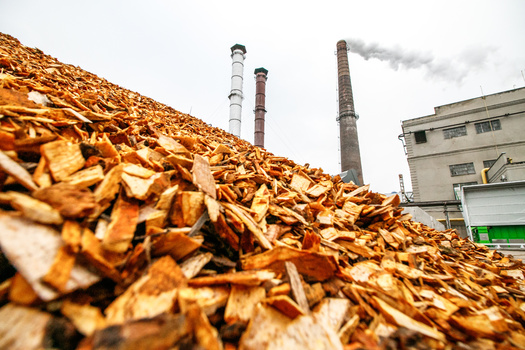 Overseas markets could be harming forests in the U.S. Demand for wood pellets for biomass energy has increased dramatically around the world, especially in Europe where burning wood is treated as renewable energy and heavily subsidized.

The UK-based company Drax Group plans to build a 450,000 ton per year wood pellet plant in Longview.

Peter Riggs, director of the Washington state-based nonprofit Pivot Point, said the region has a productive wood sector.

"This new wood pellet plant proposed for Longview is very different," Riggs pointed out. "First of all, it's not for the domestic market, it's not making pellets for home stoves. It represents a substantial and entirely new source of wood fiber demand for export."

Riggs said much of the biomass would be bound for Asia. His organization signed a letter, along with more than 100 others in the U.S. and Canada, calling for the European Union to stop incentivizing wood burning as renewable energy.

Laura Haight, U.S. policy director for the Partnership for Policy Integrity, said despite its label as renewable energy, burning wood from forests one of the worst activities for the environment. It releases emissions when burned and removes trees that store carbon. Haight's organization also signed the letter to the European Union, urging it to no longer classify forest biomass as renewable.

"It's the money that's driving this system," Haight asserted. "If they change that policy, then this will no longer be subsidized, and we can see a better future for our forests and for our climate."

Riggs noted solar and wind energy were subsidized, and the costs have gone down dramatically. However, the same is not true for forest biomass. He emphasized plant operators have struggled to reduce the costs involved in sourcing, transporting and burning biomass fuels.

"If they're going to subsidize it, you kind of got to subsidize it forever," Riggs contended. "But with wind and solar, those are already cost-competitive."


Disclosure: The Partnership for Policy Integrity contributes to our fund for reporting on Climate Change/Air Quality, Energy Policy, Environment, Environmental Justice. If you would like to help support news in the public interest,
click here.
get more stories like this via email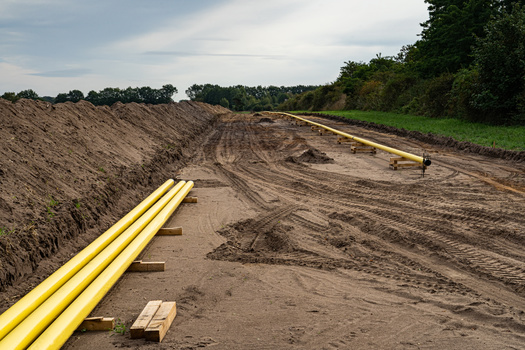 Environment
The Federal Energy Regulatory Commission approved a plan extending a natural-gas pipeline in Virginia. The Virginia Reliability Plan and Transcot's …
Social Issues
Today is Giving Tuesday, a day when millions of Americans are expected to make charitable donations. But it can also be a field day for scammers…
Health and Wellness
Starting Friday, North Carolinians will have greater access to health care as the long-awaited Medicaid expansion is launched. Medicaid will …
Social Issues
A new project in Southern Arizona aims to support local reporting and enable greater access to local news and information. Earlier this month…
Social Issues
As the weather turns colder, two groups of people in one North Dakota city that are generations apart appear to be in good shape to navigate housing …
Researchers are out with new findings they say show that death rates linked to air pollution from coal plants are underestimated. A Wisconsin …
Social Issues
Illinois high school seniors have new hurdles to overcome to get to college. High school students are waiting several extra weeks to get their hands …
Environment
Clean-energy companies and supporters are calling on federal officials to prioritize the development of charging infrastructure for EV powered medium …