In the hopes of warning seniors about the dangers of online scams, AARP Virginia is hosting its annual Scam Jam April 29. Members of law enforcement as well as scam victims will be speaking about what people should look for to avoid being scammed.

According to the FBI's Internet Crime Complaint Center, Virginians were scammed out of $205 million in 2022 with more than 11,000 victims across the state.

Paul Greenwood, a retired deputy district attorney in San Diego and an AARP fraud prevention ambassador who will speak at the event, said it is challenging to get law enforcement to take seniors seriously when they have been scammed.

"The worst thing that can be done, first of all, is to reprimand the victim by saying, 'How could you be so stupid' or 'Why would you fall for that?'" Greenwood pointed out. "It's not about the victim doing anything wrong. It's not about victim blaming. It's about focusing on the behavior of the suspect."

He added law enforcement officers should not make excuses such as the person being in a different country when someone wants to file a report. The Scam Jam will run from 9 a.m. to noon at the Osher Lifelong Learning Institute at George Mason University in Fairfax, and online.

Kate Kleinert, a romance scam victim from Philadelphia who will speak at the event, lost $39,000 in an online romance scam. She met someone on Facebook who claimed to be a surgeon and asked her for money for his children. Though Kleinert lost a significant sum in the scam, she noted the ripple effects lingered long after.

"Losing that money was devastating to me financially, but losing what I thought was another chance at love was much harder to get over. I had to grieve for that," Kleinert recounted. "As it turned out, I had been living off of my credit cards because I was sending him all my money."

Initially, she was reluctant to tell anyone about the incident. Once she told her story to AARP's fraud line, she felt understood, and aims to help people feel less ashamed about their experiences being scammed.


get more stories like this via email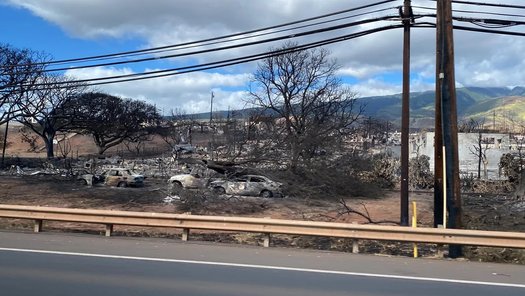 Social Issues
A California group formed after the firestorm that leveled the town of Paradise is stepping up to help Maui recover from its own disaster last month…
Social Issues
Skills for reducing violence are becoming essential in schools. At the beginning of the school year, students at a Washington state high school …
The age-old theory that opposites attract has been debunked. According to analysis of more than 130 traits in a study that included millions of …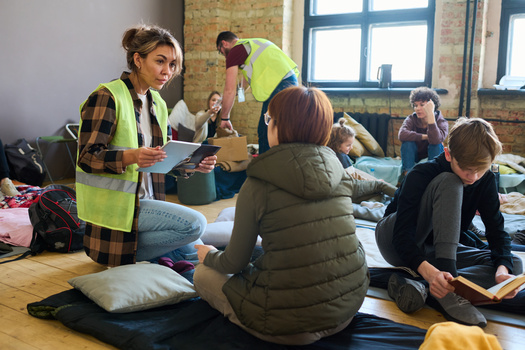 Social Issues
A new report questions New York City Mayor Eric Adams' latest budget proposal for dealing with the city's influx of over 110,000 migrants. The cost …
Social Issues
A federal judge has blocked a 2022 Arizona law that voting-rights advocates say would have made it harder for some Native Americans to vote. House …

Social Issues
Thousands of U.S. auto workers remain on strike, and the walkout is being felt in Minnesota. A rally was scheduled this morning in the Twin Cities …
Environment
If states like Minnesota are going to meet their climate goals, experts say younger workers will need to step into the roles to make it happen - like …
Health and Wellness
In rural Arkansas, access to healthcare can be a distant dream - literally - as almost 60 counties in the state do not have enough providers to serve …