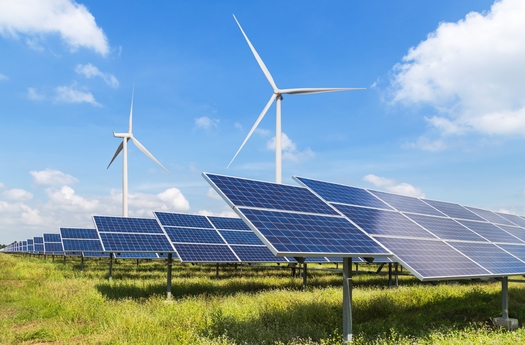 New York State's Legislature is reviewing a bill to align the state's public utility law with its climate goals. The New York HEAT Act aims to get ratepayers off of gas by phasing out gas-line extension allowances. The bill would also provide the Public Service Commission with the authority to keep utility companies in line with the state's climate laws. According to the U.S. Environmental Protection Agency, methane gas was the second largest greenhouse gas to be emitted in 2021 behind carbon dioxide. The transition to more climate-conscious alternatives from gas will take some time.

Justin Flagg, director of environmental policy for State Sen. Liz Krueger, D-Manhattan, said more needs to be done.

"The first step is to stop digging. And, that's why removing the hundred-foot rule and this incentive to expand the gas system; we need to stop expanding the gas system right now," Flagg said. "And then, we need to think carefully about where we can downsize the gas system."

He added an important place to consider downsizing the gas system is leak-prone pipes. A 2021 study from the University of Texas found between 3.3% and 4.7% of methane escapes the gas supply chain in urban areas. Gas companies such as National Grid make up the bulk of the bill's opposition. This bill is under review by the state Senate's Energy and Telecommunications Committee.

During this transition, certain rules and regulations will be removed, including the Hundred Foot Rule, which requires utilities to connect new customers to a gas line for free based on how close their property is to an existing main gas line, typically within 100 feet.

Meagan Burton, senior attorney with EarthJustice contended this has benefited gas companies.

"From 2017 to 2021, utilities were able to shift just about $1 billion of costs onto about 170,000 new ratepayers," she said.

This averages out to almost $6,000 that was subsidized across all gas payers for each new ratepayer. Since ratepayers, instead of utility companies, pay for these extensions, this acts as an incentive to keep growing the gas system.

In place of the state's gas system, heat pumps will be installed in communities across the state.

Rich Schrader, policy and legislative director with the Natural Resources Defense Council, said non-combustible gas could be allowed under the HEAT Act.

"There's an opportunity here for hydrogen, if that plays out. Nobody's endorsing hydrogen use right now, but it's something that as we see this technology mature and evolve over time that could be used in this, " he said.

New York is not alone in doing away with methane gas. In 2022, the White House issued guidance on the U.S. Methane Emissions Reduction Action Plan. The plan calls for acceleration of methane reduction through a series of solutions, such as plugging leaks from abandoned gas wells.


get more stories like this via email

Social Issues
The coalition known as "Think Babies Michigan" has secured more than $36 million in funding to offer grants to child-care providers for infants and to…
Social Issues
Nearly 100 school board elections are coming up in Minnesota this fall, with some gaining attention because of the candidates who are running…
Social Issues
The so-called conservative "hostile takeover" of a small, progressive liberal arts college in Florida is seeing some resistance from former students …
Social Issues
High rent prices are draining the budgets of many Nebraska renters, who are paying between 30% and 50% of their income on rent. In some parts of the …
Social Issues
As the federal government nears a shutdown over a budget impasse in Congress, Wisconsin offices that help low-income individuals worry they'll have …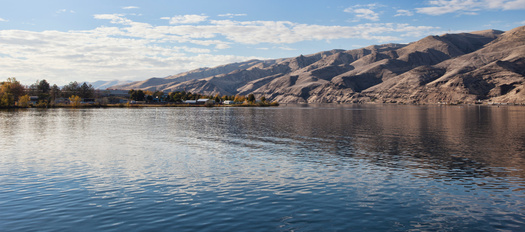 Social Issues
Indigenous leaders are traveling through the Northwest to highlight the plight of dwindling fish populations in the region. The All Our Relations …
Social Issues
Washington performs well in a new report scoring states' long-term care systems. The Evergreen State ranked second in AARP's Long-Term Services and …
Social Issues
A lack of housing options, mental-health challenges and a lack of connections and support have combined to drive an uptick in the number of foster …