As the COVID-19 pandemic has subsided, senior centers in Virginia are welcoming back their participants, and one in particular has shifted some of its focus to the environment.

A National Council on Aging survey found senior centers provide a sense of connectedness for older people who might otherwise face barriers to making friends and being part of their community.

Charlottesville's Center at Belvedere offers myriad services and programs, but has taken a keen focus on environmental wellness.

Peter Thompson, executive director of the Center at Belvedere, said the programs have become a staple of the center's activities.

"Environmental wellness is a part of our mission," Thompson explained. "It's part of our program model that environmental wellness is important, just as spiritual, emotional, physical, intellectual, etc. It's long been a part of our history."

The Center has partnered with the Piedmont Master Gardeners to develop a horticulture club. The club helps people become better home gardeners and help work on a pollinator garden. Other programs in the same vein include bird watching.

Thompson pointed out reaction to the programs has been favorable. He noted the Center's mission is to ensure people have access to information, and then trust they will do the best they can with it. He describes how people have taken this information into their own lives.

"Our participants approach us and say, 'I want to learn more about this,'" Thompson observed. "They trust us to be a neutral source of, you know, 'Here's the information.'"

He added the Center itself is also working to become more environmentally conscious. In partnership with the Community Climate Collaborative's Green Business Alliance, they have established their own climate goals. They are working to reduce operating costs by "greening" their energy use and using solar and other renewable forms of power.


get more stories like this via email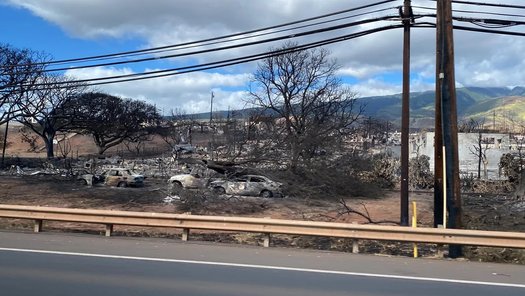 Social Issues
A California group formed after the firestorm that leveled the town of Paradise is stepping up to help Maui recover from its own disaster last month…
Social Issues
Skills for reducing violence are becoming essential in schools. At the beginning of the school year, students at a Washington state high school …
The age-old theory that opposites attract has been debunked. According to analysis of more than 130 traits in a study that included millions of …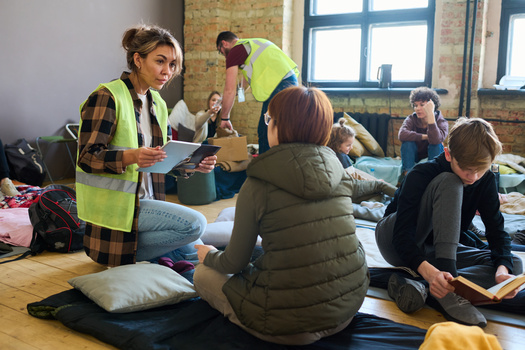 Social Issues
A new report questions New York City Mayor Eric Adams' latest budget proposal for dealing with the city's influx of over 110,000 migrants. The cost …
Social Issues
A federal judge has blocked a 2022 Arizona law that voting-rights advocates say would have made it harder for some Native Americans to vote. House …

Social Issues
Thousands of U.S. auto workers remain on strike, and the walkout is being felt in Minnesota. A rally was scheduled this morning in the Twin Cities …
Environment
If states like Minnesota are going to meet their climate goals, experts say younger workers will need to step into the roles to make it happen - like …
Health and Wellness
In rural Arkansas, access to healthcare can be a distant dream - literally - as almost 60 counties in the state do not have enough providers to serve …