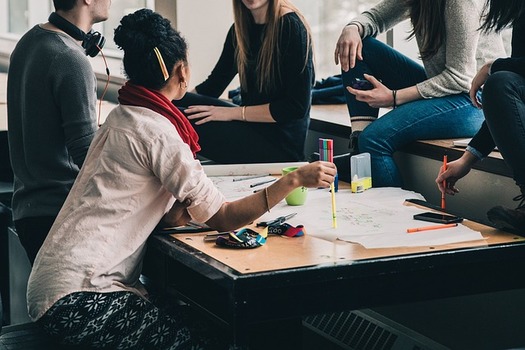 By Aviva Dove-Viebahn for Ms. Magazine.
Broadcast version by Trimmel Gomes for Florida News Connection reporting for the Ms. Magazine-Public News Service Collaboration

Scary. Fascist. Dystopic. Unreal. Painful. Absurd.

These are just some of the words Floridians used to describe the proposed HB 999, a specter that loomed over educators this spring. While ultimately tabled, HB 999 spawned SB 266, which passed in early May. Throughout its evolution, this legislation and its foreboding restrictions have targeted the free flow of ideas, threatening to inhibit progressive pedagogy and limit the possibilities for diversity and inclusion at the college level.

While Florida has long been treated as a punchline to a national joke about regressive politics, "this is about to be the entire country's problem," warned Lorna Bracewell, women's, gender and sexuality studies program coordinator and an associate professor of political science at Flagler College in St. Augustine. "Every Republican-dominated state legislature is watching closely what is happening in Florida."

Flagler is a private college that remains insulated from the effects of these bills, for now, but in many ways that is immaterial to the larger issue. HB 999 exemplified "an existential threat to academic freedom and all the ideals that underpin public education," Bracewell said, ruminating on the bill prior to its tabling.

SB 266 is equally catastrophic. "If these policies are permitted to go into effect … it's a death knell for public education in the state—and it's not going to be confined to the state."

The first women's studies, ethnic studies, and gay and lesbian studies programs—so named at the time—were founded at U.S. universities more than 50 years ago. Since then, these disciplines have become well respected in academia, offering a place for students to challenge assumptions about gender, race and sexuality throughout history and in contemporary culture.

The legislative attacks on these fields of study illustrate an unprecedented overreach from a Republican-led legislature and Gov. Ron DeSantis and are symptomatic of a widespread bid for power on the part of reactionary politicians and organizations, as well as their determination to prevent critical examinations of the role of gender, race and sexuality in our daily lives and in public policy.

In this legislative session alone, Florida has either passed or proposed bills that would:




institute a six-week abortion ban;


allow individuals to carry concealed firearms without a permit;


prohibit doctors from treating transgender minors with puberty blockers or hormone therapy;


outlaw teaching about gender identity or sexual orientation in K-12 classrooms;


prevent elementary-age girls from discussing menstruation at school; and


expand eligibility for tuition vouchers, thus diverting funding from public education toward private and


religious schools where the curriculum can more easily be manipulated.


"We're all under siege right now," said Bonnie Thornton Dill, immediate past dean of the College of Arts and Humanities and professor in the Harriet Tubman Department of Women, Gender and Sexuality Studies at the University of Maryland.
Bills like HB 999 and SB 266 are "catching fire" in a number of states across the country, she said, as "part of a larger effort to turn back the clock [by] white supremacist patriarchal leadership."
To aid these efforts, right-wing Republican governors have been appointing handpicked, far-right members to the boards of trustees at universities in states like Florida and Virginia for years. Related legislation, like the ban on tenure for new faculty winding its way through the Texas legislature, would then hypothetically allow these same boards to fire faculty whose research or teaching they find objectionable.
Like Florida's Individual Freedom Act, colloquially known as the "Stop WOKE" Act, which passed last session but was blocked by a federal injunction, HB 999 speciously evoked free thought and expression as its impetus. What it and its successor, SB 266, really amount to are alarmingly broad, misleading and distorted catalogs of what far-right conservatives fear most: that younger generations will be taught to think critically about the rampant misrepresentation and sanitization of American history and the continued discrimination against women, people of color and LGBTQ+ individuals.
The original language of HB 999 signals the motives of its proponents: eliminating "critical race theory" from public education. This ideology has real meaning tied to the Frankfurt School model championed by a group of philosophers and social theorists in Europe in the early 20th century who challenged status quo assumptions about social roles and power structures. Now the term has become a fear-mongering buzzword used to imply that unchecked "woke-ism" will lead to the oppression of white people, especially those who are male and heterosexual.
No further evidence of this misinterpretation is needed than the list HB 999 first included as examples of the so-called critical theory that would be outlawed: "Critical Race Theory, Critical Race Studies, Critical Ethnic Studies, Radical Feminist Theory, Radical Gender Theory, Queer Theory, Critical Social Justice, or Intersectionality."
The newly passed SB 266 is less specific, but no less detrimental, and will impact all of Florida's 40 public colleges and universities. Under the guise of equality, it mandates that universities assess their academic units in order to safeguard against curricula "based on theories that systemic racism, sexism, oppression, and privilege are inherent in the institutions of the United States," which could decimate degree programs in gender and women's studies, Africana studies, ethnic studies and queer studies, among others.
Under the new law, even general education courses cannot include the teaching of systemic forms of oppression or the invocation of "identity politics," which the bill does not define.
Not only do bills restricting academic freedom have the potential to "destroy higher education," said Leandra Preston, a senior lecturer of women's and gender studies at the University of Central Florida, "[they] would not permit the kind of critical thought that higher education demands, allows and encourages," or the research and learning that "leads to transformations and the kind of work that we need to help our ailing nation."
While the language of the newly passed SB 266 seems deliberately ambiguous in order to mitigate a direct constitutional challenge, its origins and the fact that legislators even tried to pass the more explicit HB 999 "just to make a political point and to not run afoul of their overlords is terrifying," said Amy Reid, director of gender studies and a professor of French language and literature at New College of Florida. "They think they can ban ideas."
Despite the bills' irrational scope and regardless of whether they pass as originally written, these attacks on gender studies, critical race theory and queer studies have a chilling effect on faculty and students, some of whom already self-censor in their classrooms for fear of reprisal. This is especially the case for junior faculty and graduate students. Diane Price Herndl, department chair of women's and gender studies at the University of South Florida, laments that the only assistant professor her department has hired in the past decade recently resigned due to the political situation in Florida.
These bills and policies "are going to provoke a real exodus," Reid said. "It's going to take years to rebuild the universities."
Price Herndl said, "My students are furious"; they are "almost apoplectically insulted" by the implication that young people are incapable of critically assessing the information provided them by professors or that they could be so easily indoctrinated as Republican lawmakers claim.
"Why go to college if you aren't learning from scholars who are actively researching, who are producing knowledge and who you can be in dialogue with about their knowledge production?" asked Nicole Morse, director of the Center for Women, Gender and Sexuality Studies and an assistant professor of media studies at Florida Atlantic University. "That's the whole point of higher ed."
Additional language in SB 266 outlaws campus programming and organizations that "advocate for diversity, equity, and inclusion, or promote or engage in political or social activism," effectively eliminating diversity, equity and inclusion (DEI) offices that help make campuses welcoming to faculty, staff and students from marginalized communities. The bill will also affect hiring and firing, giving each institution's president the final say in faculty hiring decisions, regardless of the input of current faculty, and curtail the ability to appeal firing decisions beyond the level of the university president.
"It's really clear that they're setting up a system that, if actually implemented the way that it's designed, can fire people at will because we're saying and publishing things that they do not like," Reid warned.
At New College, where Reid teaches,
the right-wing takeover is already in high gear
. A small public liberal arts college with a student-centered curriculum, the school has been attacked by Republicans for ostensibly being a bastion of liberalism. Its DEI office has already been eliminated. In January, its president, Patricia Okker, was fired and replaced by one of DeSantis' close associates. Even before SB 266, its board of trustees, further stacked with DeSantis appointees, was discussing getting rid of gender studies at the college.
At the University of Florida, another DeSantis ally has been installed as president, a sign of the proliferating attempts by the right to take over public education from myriad angles.
A recent report from Inside Higher Ed
shows that college and university presidents in Florida have been unwilling to speak out against these bills, perhaps for fear of reprisal. Many faculty and administrators have been told not to make public comments about the legislation, according to a university employee who asked to remain anonymous.
"DeSantis is known to be vindictive, and everybody is worried that if they come against [HB 999], that he will target whatever college or university speaks out against it, that there will be a special veto of their funding," the source told
Ms
.
In January, public colleges and universities in Florida were required to provide the governor's office with a list of diversity and critical race theory (CRT) "initiatives" on their campuses.
"The sweeping directive, which provided no instructions for interpreting what constitutes DEI or CRT, yielded a grab bag of hundreds of student organizations, mentorship programs, community outreach initiatives, offices dedicated to federal compliance and a seemingly random assortment of classes,"
according to the Miami Herald
.
"What's been really incredible in this moment is to see the solidarity from colleagues who weren't on these lists toward those of us on the lists," Morse said. "I thought I would be facing this mostly alone, and instead everyone came together."
Public education has become both a smokescreen and a convenient scapegoat for radical politicians to enact unpopular policies and attempt to stem the tide of progressive ideas prevalent in younger generations. None of this is new, Thornton Dill stressed. Conservatives are "draw[ing] from the playbook of U.S. history and the actions to suppress and deny and repress and push back strides that Blacks have made, in particular."
Money and power lie at the root of these acts. In fact, over at least the past decade, far-right ideologues like the Koch brothers have been donating multimillion-dollar sums to major universities in states like Arizona, New York, Florida and Virginia, potentially garnering the ability to influence public education through endowed professorships, input on hiring and firing decisions made by at least one university, and the creation of new departments and centers that promote their conservative ideology.
While students and faculty have little control over the financial and political machinations of their institutions, when it comes to these bills,
they are fighting back
: protesting, organizing panels and teach-ins and forming coalitions with groups on campus and beyond. Labor unions across Florida have been meeting weekly and joining with faculty and graduate student unions to help combat the advance of a number of bills and policies that would impact workers' rights, academic freedom and freedom from harassment and discrimination.
The attack on higher education in Florida has been receiving pushback not just on a local and statewide level but also from many national organizations, including the American Civil Liberties Union, the American Council of Learned Societies and the National Women's Studies Association (NWSA).
"We believe that this struggle is not just a struggle in the academy but it impacts every aspect of education, particularly PK-12," said Karsonya (Kaye) Wise Whitehead, president of NWSA. "This is our battle," she said of her organization, which primarily supports feminist and gender, women's and sexuality studies programs, and can use its reach and platform to speak up for members in contested parts of the country.
Educators
Ms.
spoke to for this story echo the warning that what is happening to higher education is only one aspect of a series of attacks on education more broadly.
On top of the expansion of the school voucher system, other proposed bills in Florida would:


allow anyone in a given county the right to lodge complaints against books in school libraries or other instructional materials they find objectionable;


give authority to the Department of Education (which reports to the governor) to design the sex education curriculum statewide; and


ask K-12 schools to create disciplinary policies to punish students for using bathrooms that do not correspond to their sex at birth.


Far from separate issues, these and other restrictions at the K-12 level dovetail with regressive plans for Florida's public colleges and universities—and further intersect with other attacks on reproductive rights, the LGBTQ+ community and labor unions. Put together, they constitute a concerted effort to push back a century of progress on civil rights.
"We know that constitutionally a ban on an idea cannot hold," Reid said, "but what damage is done between when they articulate that ban and when you can finally get it thrown out? There are several years of pain, of not learning, of students being driven away, of people being too afraid to speak out, of teachers being afraid, of individuals' careers being destroyed, of families being uprooted."
Florida Atlantic University's Morse added, "The rest of the country can sometimes dismiss what happens in Florida, [but] this is a nationwide right-wing movement to take over education. People who might want to dismiss it as just a wacky Florida thing need to be ready to learn from our experience."
We can all learn from the organizing and resistance of the students and faculty leading the charge to preserve academic freedom in Florida—and turn the tide of these attacks on higher education, women, people of color, LGBTQ+ individuals, immigrants and other marginalized communities nationwide.
Aviva Dove-Viebahn wrote this article for Ms. Magazine.
Disclosure: Ms. Magazine contributes to our fund for reporting. If you would like to help support news in the public interest,
click here.
get more stories like this via email

Social Issues
California tribes are headed to the White House Tribal Nations Summit tomorrow, where they will ask Congress and the Biden administration to create …
Environment
A new report shows Maine is exceeding the home-heating goals set forth in its ambitious four-year climate plan to reduce greenhouse-gas emissions…
Social Issues
By India Gardener / Broadcast version by Nadia Ramlagan reporting for the Kent State-Ohio News Connection Collaboration. According to Attorney …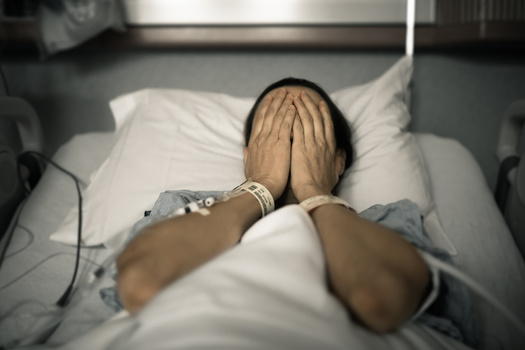 Social Issues
It's estimated that one in three Kentuckians struggles to pay medical bills, and the issue continues to be a driving factor in personal bankruptcy …
Social Issues
Senate lawmakers are soon expected to vote on the Modernizing Opioid Treatment Access Act, legislation introduced this year by Republican Sen…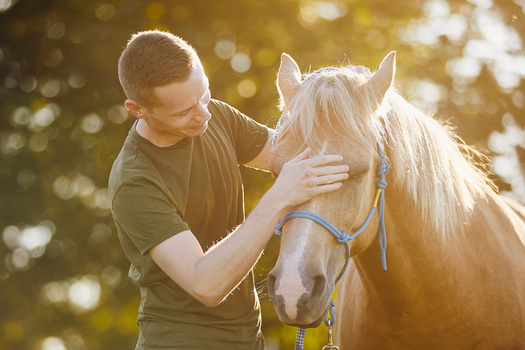 Health and Wellness
A new program in Utah wants to help first responders learn to recognize and work through their traumatic life events through horsemanship. This …
Health and Wellness
A coalition of Nevada groups is behind a statewide effort to make Nevada an Employment First state. That would align the state with a U.S. Labor …
Social Issues
Government accountability groups want increased transparency in New York criminal court decisions. This comes after a new report finds only 6% of …