A community college in Winnebago, Little Priest Tribal College, celebrates its 25th anniversary this September. After more than 20 years of roughly 120 students, enrollment passed 200 last fall.

Little Priest President Manoj Patil said a common misconception is that only Native Americans can enroll, but the student body has been roughly 78% Native American and 22% non-native students in recent years. He said they're looking forward to the groundbreaking for a major new science building in the next several weeks.

"We got a $1.2 million NSF [National Science Foundation] grant two years back, and that's how we started the chemistry and the biology program," he said, "and that is now leading to the construction of a $6 million, 12,000-square-foot, brand new state-of-the-art building."

Little Priest offers an associate of arts degree in three areas, an associate of applied science in two - including diversified ag and cannabis studies - and an associate of science in five. It also offers a certificate program in certified nursing assistant. Tuition has been free since the summer of 2020. The college is part of the Nebraska Transfer Initiative, and also has transfer agreements with private Nebraska colleges and universities.

Patil said HoChunk language and cultural preservation is a major focus at Little Priest, and admits keeping the HoChunk language alive presents challenges.

"Of course it's hard to find language instructors, because the elders are passing away who had the knowledge, so we are struggling," he said. "But we are actually submitting a grant tomorrow to create a regional center to preserve the Native American languages - especially HoChunk."

Caden Cleveland graduated from Little Priest Tribal College with honors and as valedictorian in 2021. He has since earned a bachelor's degree at Wayne State College, where his coursework was free because of the agreement between the colleges. Cleveland said the diversity at Little Priest helped prepare him for what he found at Wayne State.

"You've got kids from all over the country at Wayne State," he said, "and with help from the staff at Little Priest Tribal College, that kind of just made me understand where they're coming from, too."

The first president of Little Priest Tribal College, Ann Marie Bledsoe Downes, is currently the deputy solicitor for Indian affairs with the Biden-Harris administration.


get more stories like this via email

Environment
A new report shows Maine is exceeding the home-heating goals set forth in its ambitious four-year climate plan to reduce greenhouse-gas emissions…
Social Issues
By India Gardener / Broadcast version by Nadia Ramlagan reporting for the Kent State-Ohio News Connection Collaboration. According to Attorney …
Social Issues
It's estimated that one in three Kentuckians struggles to pay medical bills, and the issue continues to be a driving factor in personal bankruptcy …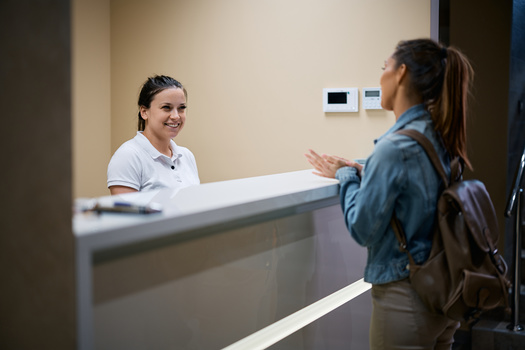 Social Issues
Senate lawmakers are soon expected to vote on the Modernizing Opioid Treatment Access Act, legislation introduced this year by Republican Sen…
Health and Wellness
A new program in Utah wants to help first responders learn to recognize and work through their traumatic life events through horsemanship. This …
Health and Wellness
A coalition of Nevada groups is behind a statewide effort to make Nevada an Employment First state. That would align the state with a U.S. Labor …
Social Issues
Government accountability groups want increased transparency in New York criminal court decisions. This comes after a new report finds only 6% of …
Social Issues
Fewer college students are taking foreign language courses, and a new report warns this could affect how well students are prepared for a globalized …