Wednesday, September 6, 2023
By Sarah Melotte for The Daily Yonder.
Broadcast version by Shanteya Hudson for North Carolina News Service Service for the Public News Service/Daily Yonder Collaboration


Reverend Katie Black had been serving her United Methodist Church (UMC) congregation for less than a year when a member knocked on her office door and told her the congregation had been praying about withdrawing from the denomination.
"I had heard a lot of stories about churches [disaffiliating] in bigger cities and it becoming a very contentious and ugly fight," Reverend Black said in an interview with the Daily Yonder. "But this is a small town. There is no room for us to be breaking up friendships and families."
Reverend Black serves a church in Winnfield, Louisiana, a small town in the northern part of the state, about 100 miles southeast of Shreveport. When the topic of leaving the United Methodist denomination first came up during a meeting, Reverend Black could tell things might get too heated. Instead of stoking the flames of the debate, Reverend Black's congregation stepped back from the fire to pray.
"We set off on a 90 day discernment period." Reverend Black said.
Disaffiliation, the complex process a congregation may use to leave the United Methodist denomination, is a sore topic. Most churches that recently split from the UMC did so over concerns that the denomination may adopt a more affirming position on homosexuality. But everyone hurts when a church disaffiliates, even the people who voted for it, Reverend Black said. That pain can be particularly acute in a small town, where a church may be more likely to be the center of community activity, she said.
"I kept saying over and over, 'Do not say something that is going to hurt your witness or that is going to hurt your relationship with your neighbor. Do not say something that you might regret,' " Reverend Black said.
When a pastor is ordained into the UMC denomination, they take vows to uphold UMC doctrine, and Reverend Black took those vows very seriously. Though she has always been committed to the UMC, not everyone in her church felt like it was best to stay with the denomination.
On March 12, 2023, when Reverend Black's church in Louisiana held their vote to request disaffiliation, 60% of the congregation voted to stay with the UMC. Although Reverend Black and the members who voted to stay were relieved at the outcome, she said it was a humble moment.
"That's a heavy room to be in," she said. "There certainly wasn't clapping, there wasn't celebrating. It was just a very stoic and sobering moment."
Since 2019, thousands of congregations have disaffiliated from the United Methodist Church (UMC) over predictions that the denomination might become accepting of homosexuality, but many rural churches found hope by offering refuge and reconciliation.
When a church splits in a tight-knit rural community, the pain can ripple throughout the entire town.
Leaving the UMC: Neither Cheap Nor Easy
Congregations in the UMC tradition don't act independently. They are a part of a large international network of churches that elect representatives to the larger governing body of the denomination.
The church's structure is set up similarly to that of the American federal government, with a representative democracy and checks and balances to power. The UMC has its own court systems and legislative bodies.
The General Conference is both a meeting that occurs every four years and a comprehensive governing body similar to Congress. Every four years, delegates elected by the annual conferences (geographic regions akin to states) from around the world represent their constituents at the General Conference to update legislation like the Book of Discipline. The Book of Discipline is a document that outlines official UMC policy, administration, organization, and doctrine.
Since 1972, there have been debates at the General Conference about whether the Book of Discipline should allow the ordination of homosexual clergy and the blessing of same-sex marriage. While the Book of Discipline currently states that "self avowed and practicing homosexuals" cannot be ordained or get married in a UMC ceremony, queer people can, however, attend worship, volunteer, and become members of the church.
Fearing what change might be coming in the church's stance on homosexuality, over 2,000 UMC congregations have disaffiliated since 2019 when delegates at the General Conference voted by a slim majority (53%) to uphold the Traditional Plan, which affirms marriage as being between one man and one woman. But the margin of victory for the Traditional Plan was so slim that many conservative congregations worry it might be voted down at the 2024 General Conference in Charlotte, North Carolina.
In response, the UMC allowed disagreeing churches to preemptively disaffiliate from the denomination. Under paragraph 2553 of the Book of Discipline, the UMC states that "a local church shall have a limited right… to disaffiliate from the denomination for reasons of conscience regarding … the practice of homosexuality."
To disaffiliate, a congregation has to do a number of things. It's not a cheap or easy process. The first step is to facilitate a meeting in which every member of the church votes on whether they want to request the UMC to disaffiliate. To send an official request to disaffiliate to the UMC, 65% of the congregation must vote in favor of disaffiliation.
If a two thirds majority is reached during a disaffiliation vote, the congregation has to present other legal documents and proof of insurance to the UMC to officially start the process of disaffiliation. If all is in order, the UMC will allow the congregation to buy back the church property from the denomination.
Since the disaffiliation process began, about 6,240 UMC congregations have left the denomination, according to reports by UM News.
"More of the churches that are disaffiliating tend to be rural," said Ken Carter, bishop of the Western North Carolina Conference.
Bishop Carter said that disaffiliation skews rural because of the cumulative effects of the pandemic and political polarization. Polarization worsened, for example, when debates flared about whether masks should be worn in church and how the church should respond to racism, if it should respond at all.
Lighthouse Congregations
"We're a family," Reverend Julie Wilburn said of her congregation in Boonville, North Carolina. "One of the hallmarks of the United Methodist Church is that, sitting in a pew, you have people who are going to agree to disagree. We're making a choice to say, yeah, we don't agree on all things, but that's OK. We're Christian. We love Jesus, and because we love Jesus, you are my sister."
Reverend Wilburn's church did not vote to request disaffiliation because there wasn't any interest among the members. Instead, Boonville United Methodist was approved as one of many Lighthouse Congregations, which are churches in North Carolina that are dedicated to remaining UMC.
Lighthouse Congregations serve individuals or groups of people "who have become displaced or churchless because of closing or disaffiliation," according to the lighthouse statement. People who move from a disaffiliated congregation to a Lighthouse Congregation don't have to worry they are joining another church that is going to split.
"When they come into our church, they are not going to have to dive into the trauma they experienced," Reverend Wilburn said. "This is a safe place. But becoming a lighthouse church is more than just about affiliation for us. It's putting a stake in the ground and saying, this is who we are. We are welcoming."
Churches that prioritize unity and cohesion are important in rural towns, where other civic and community centers might be limited. Rural congregations can fulfill multiple roles for their community in a single day. In addition to running their preschool during the school year, Boonville UMC hosts a summer literacy program sponsored by the Duke Endowment. And Bishop Carter once pastored a church that was responsible for establishing the first hospice service in their small town.
The disaffiliation debate can affect a church's ability to service community needs.
"The division of those [rural] churches puts initiatives that are for the common good in jeopardy," Bishop Carter said.
Rural churches provide services that hold the "community together in a kind of holistic way," Bishop Carter said.
"I've seen rural churches be the community in ways that big churches can't," said Reverend Truman Stagg, a UMC minister in Louisiana. "When I was at my previous church in Jena, Louisiana, a hurricane came through. And for five days, there was no electricity in our town except for our church because one person donated a generator."
Jena is a town of about 3,300 in LaSalle Parish, Louisiana. It's only a 45 minute drive down Interstate 84 from Reverend Black's church in Winnfield.
"We started handing out bags of ice by the side of the road," Reverend Stagg said. "People would come in to cool off or come in to charge their cell phones. We welcomed people. We didn't care if they were Black or white, gay or straight, or how they stood on same gender marriage, or any of that. We were just taking care of God's people."
Like their urban counterparts, rural churches try to meet the needs of their community any way they can. But Reverend Stagg said there's more at stake during a conflict in a rural church. The people you cut ties with in a rural church are also likely the people "you're going to see in the grocery store, or that you're in the garden club with, or whatever group you belong to," according to Reverend Stagg.
In a smaller, tight-knit community, those ties carry a lot of weight. Someone who causes conflict in a big city church might have lots of other congregations to choose from. But that's not always the case in a small town. When a church splits in a rural community, "it's a loss to the whole town," Reverend Stagg said.
"We should just stop it and just realize that it's all about loving people," He said. "Whoever you are, your sin might be the same as mine or your sin might be different from mine or what I call a sin. You might not. But that's for God to straighten out."
Bishop Carter said those ties in rural churches could be strengthened by fully including their LGBTQ members.
"Inclusion of everyone is what contributes to a healthy church," Bishop Carter said. "I am for a church that includes everyone. As difficult as this [disaffiliation process] is, I do see it as a moment of justice. We've done an injustice to our own people who were gay and lesbian and transgender. We've singled them out. And that's changing."
Sarah Melotte wrote this article for The Daily Yonder.
get more stories like this via email

Social Issues
California tribes are headed to the White House Tribal Nations Summit tomorrow, where they will ask Congress and the Biden administration to create …
Environment
A new report shows Maine is exceeding the home-heating goals set forth in its ambitious four-year climate plan to reduce greenhouse-gas emissions…
Social Issues
By India Gardener / Broadcast version by Nadia Ramlagan reporting for the Kent State-Ohio News Connection Collaboration. According to Attorney …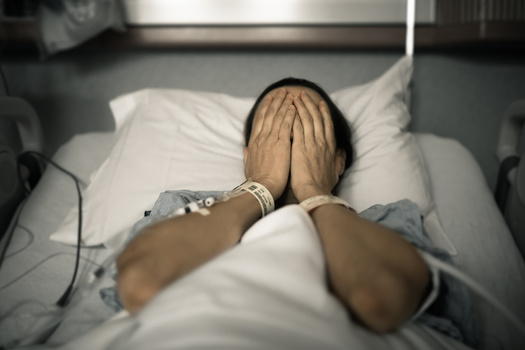 Social Issues
It's estimated that one in three Kentuckians struggles to pay medical bills, and the issue continues to be a driving factor in personal bankruptcy …
Social Issues
Senate lawmakers are soon expected to vote on the Modernizing Opioid Treatment Access Act, legislation introduced this year by Republican Sen…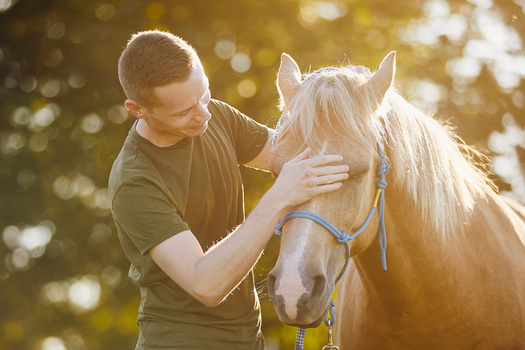 Health and Wellness
A new program in Utah wants to help first responders learn to recognize and work through their traumatic life events through horsemanship. This …
Health and Wellness
A coalition of Nevada groups is behind a statewide effort to make Nevada an Employment First state. That would align the state with a U.S. Labor …
Social Issues
Government accountability groups want increased transparency in New York criminal court decisions. This comes after a new report finds only 6% of …