Federal Infrastructure Plan Likely to Include Paid Leave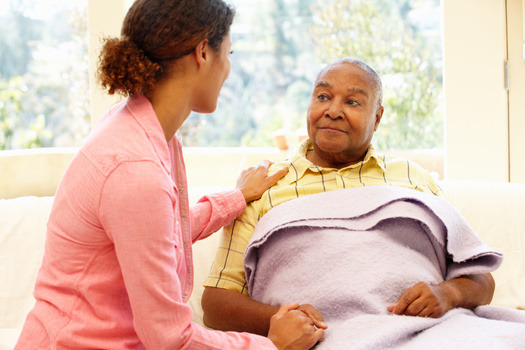 Wednesday, March 31, 2021
CARSON CITY, Nev. - President Joe Biden is set to release his new infrastructure proposal today in Pittsburgh - and within a few weeks, its second half is expected to include plans for a permanent, national paid-leave program.

Advocates of paid leave say all workers should be able to take paid time off for an extended illness, and to welcome a new child to the family or take care of an ill family member. Dawn Huckelbridge, director of the Paid Leave for All campaign, said COVID-19 brought this issue to the fore.

"When the COVID-19 pandemic began, one of the first things Congress did was pass a temporary, emergency paid-leave program," she said, "which underscores the economic and public-health consequences of not having a national policy in place."

Opponents in the business community have said a paid-leave program would further weaken companies that already are struggling during the pandemic. Only 10 states currently mandate state leave, and Nevada isn't one of them.

Tina Tchen, chief executive of the nonprofit Time's Up, said the current state-based programs are riddled with loopholes that leave out millions of workers.

"Eighty percent of private-sector workers still do not have access to paid leave, and those who do tend to be in white-collar jobs," she said, "and strikingly, only 8% of workers who are in the bottom wage quartile have access to paid leave."

In recent years, Silver State lawmakers raised the minimum wage and required large employers to offer paid sick days despite opposition from the mining, gaming and retail industries.

Leo Murrieta, executive director of the nonprofit Make the Road Nevada, said companies will prosper by taking care of their workers.

"It increases productivity, it increases longevity for employees," he said. "So, these types of laws are really good for businesses. The fact that they don't like to pay for it is beside the point."

Jocelyn Frye. senior fellow at the Center for American Progress, said women of color in particular would benefit from a national paid-leave policy.

"We have to get past this notion that paid family leave, work-family policies, are extra 'perks'," she said. "These are really fundamental, core benefits that are really essential to workers."


Disclosure: Paid Leave For All contributes to our fund for reporting on Livable Wages/Working Families. If you would like to help support news in the public interest,
click here.
get more stories like this via email

Social Issues
BALTIMORE, Md. -- Maryland civil rights groups are proposing a lawsuit against Baltimore County if it adopts its current redistricting plan, claiming …
Social Issues
LINCOLN, Neb. -- Nearly seven in ten Americans say billionaires are not paying their fair share in taxes, according to a new survey. Among likely …
Social Issues
BISMARCK, N.D. -- Over the coming weeks, North Dakotans will be clicking the "purchase" button as they order holiday gifts online, and fraud experts …
Social Issues
MINNEAPOLIS -- Several regional labor groups rallied in Minneapolis on Wednesday, demanding state leaders take action to reflect the sacrifices made …
Environment
GREENE, Iowa -- The proposed Build Back Better bill is getting attention for a host of funding possibilities, including one area flying under the …
Social Issues
MADISON, Wis. -- In a four-three decision this week, the Wisconsin Supreme Court backed a "least-change" approach to redistricting in the state…
Social Issues
OXFORD TOWNSHIP, Mich. -- Michiganders are mourning the loss of four students after this week's school shooting at Oxford High School, and advocates …
Social Issues
CONCORD, N.H. -- With the holiday shopping season under way, experts are urging Granite Staters to watch out for scammers. A survey from AARP found …