Meteorologists: Hot, Dry Weather Not a Fluke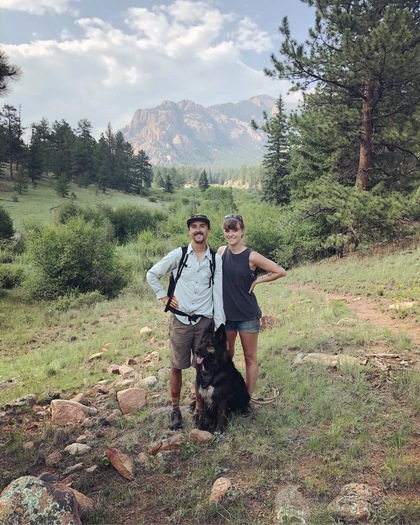 SIOUX FALLS, S.D. -- Much of South Dakota will see a familiar weather pattern this week: very hot temperatures and little precipitation.

With more research connecting climate change to conditions like these, forecasters say extreme weather is becoming more customary.

The U.S. Drought Monitor labeled nearly 70% of South Dakota in severe to extreme drought this week.

Mike Gillespie, hydrologist for the National Weather Service in Sioux Falls, expects little change over the next month. He said while the region is not always grappling with extreme heat or bitterly cold temperatures in the winter, recent history is telling.

"Much of the state has had two or three of their wettest years, as well as a couple of their driest years, in the last ten," Gillespie reported.

Not only do the current conditions pose direct health risks to vulnerable populations, Gillespie noted they impact water quality and water supplies, which affects farmers through irrigation and their livestock by potentially increasing the chemical levels in their water supply.

A 2020 study from Clemson University found climate change will result not only in more floods, but more dry seasons and water evaporation.

Separately, a 2019 study from the National Oceanic and Atmospheric Administration warned climate change will make extreme heat patterns hotter and longer in the future.

Gillespie suggested in the meantime, people should do all they can to minimize the impact.

"Don't water your yard three or four times a week, limit your car washing, limit your water use as much as you can," Gillespie outlined. "And conserve that water so that it's there for whatever's needed in these drier periods."

At the same time, he advised residents living in flood-prone areas to find ways to better protect their homes from rising water during wetter seasons.

As for dry weather, the "States At Risk" project predicted by 2050, South Dakota could see as many as 35 dangerous heat days each year. It currently averages 10 per season.


get more stories like this via email

Social Issues
BALTIMORE, Md. -- Maryland civil rights groups are proposing a lawsuit against Baltimore County if it adopts its current redistricting plan, claiming …
Social Issues
LINCOLN, Neb. -- Nearly seven in ten Americans say billionaires are not paying their fair share in taxes, according to a new survey. Among likely …
Social Issues
BISMARCK, N.D. -- Over the coming weeks, North Dakotans will be clicking the "purchase" button as they order holiday gifts online, and fraud experts …
Social Issues
MINNEAPOLIS -- Several regional labor groups rallied in Minneapolis on Wednesday, demanding state leaders take action to reflect the sacrifices made …
Environment
GREENE, Iowa -- The proposed Build Back Better bill is getting attention for a host of funding possibilities, including one area flying under the …
Social Issues
MADISON, Wis. -- In a four-three decision this week, the Wisconsin Supreme Court backed a "least-change" approach to redistricting in the state…
Social Issues
OXFORD TOWNSHIP, Mich. -- Michiganders are mourning the loss of four students after this week's school shooting at Oxford High School, and advocates …
Social Issues
WALNUT CREEK, Calif. -- Labor protests and strikes are on the upswing this fall, compared with 2020 when everyone hunkered as the pandemic closed …