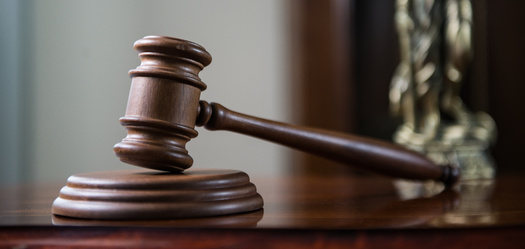 Reducing the number of young people involved in the criminal justice system means working on the root causes which can lead them there. A youth justice advocacy group will host a series of events this week to address the issue.

The Connecticut Justice Alliance's #InvestInMeCT campaign was first launched in June 2020 after many discussions about a lack of investment in youth in the state, especially in communities of color.

Christina Quaranta, executive director of the Alliance, said the campaign relaunch comes at an important time, after a bill became law last month aimed at addressing a perceived youth crime wave.

"We're not paying attention to the fact that we are in a pandemic and before March of 2020, Black and brown communities were divested in, intentionally, for many years," Quaranta asserted. "The importance of addressing the root issues and investing time and money, and resources, and love and care, is more important than ever now."

As part of the week of events, the Justice Alliance has updated its report from two years ago on ending youth criminalization. Quaranta said it includes new conversations with community members the Justice Alliance has had through its "vision sessions."

The new state law increases penalties for some serious crimes, with the maximum juvenile sentence extended to up to five years. It also increases the amount of time a young person can be detained while awaiting a judge's ruling.

Quaranta explained she hopes the events can spark more discussion about the root causes of crime, such as mental health and trauma in public policy.

"For many years, Connecticut made lots of different changes to the legal system without necessarily having the opinion of those who had actually been through the system," Quaranta noted. "Hearing what people have to say about how they were affected by the legal system will inform the decisions that lawmakers make."

The Alliance vision sessions are this Tuesday through Thursday, in New Haven, Norwalk and Waterbury. They'll speak with residents about solutions working in their communities to support young people, and find out what resources are needed. The week of events culminates Friday with a celebration in Bridgeport.


get more stories like this via email

Health and Wellness
Most people probably never give a second thought to their visits to the dentist, but not everyone can navigate this process with ease. People with …
Social Issues
Christmas is a little more than two weeks away, and toy drives around the country are in full swing. A North Dakota organizer shares some things to …
Social Issues
A federal judge in Nevada has dealt three tribal nations a legal setback in their efforts to stop what could be the construction of the country's larg…

Environment
Hoosiers could get their holiday trees from any of about 200 tree farms in the state, according to the Indiana Christmas Tree Growers Association…
Social Issues
Reports from the Insurance Commissioner's office and the state Attorney General reveal an analysis of what they call "the true costs of health care" i…
Health and Wellness
The holiday season is filled with recipes passed down from years before, and feasting with family and friends. But think again before you have …
Environment
Connecticut lawmakers are reluctant to approve new emission standards that would require 90% cleaner emissions from internal-combustion engines and re…
Environment
While lawmakers and environmental groups strive to lower vehicle emissions and the nation's carbon footprint, many truckers see unrealistic …