Old Ideas About Farming Offer New Alternatives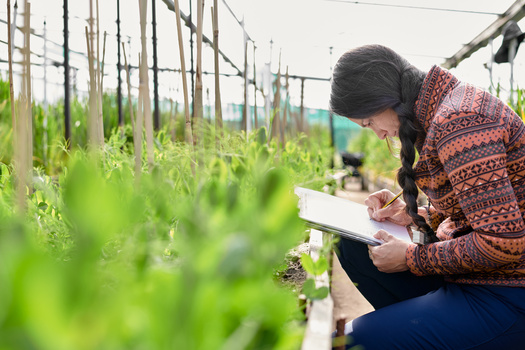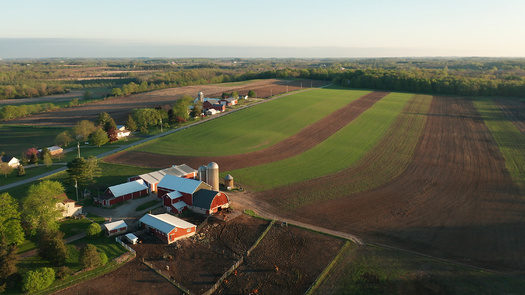 Wednesday, August 31, 2022
The resilience of the U.S. food supply to disasters has become even more important in the time of climate change.

Nebraska farmers, like others, are seeing different weather extremes, from droughts to flooding, and research suggests more diversified crop rotations offer better resilience against both problems. It's part of a larger approach known as regenerative agriculture.

Josh Ewing, director of the Rural Climate Partnership, knows the realities of climate-induced catastrophe firsthand, as his parents' ranch and home in the Nebraska panhandle was destroyed in a 15,000-acre wildfire this summer. Ewing said his group's continued focus is on making resilience a priority.

"One of our major funding priorities is to support farmers in having better soil," Ewing explained. "Soil that can capture carbon and soil that can make their farms more resilient to disasters. Like floods, for example; if you've got row crops and a flood comes, you're much more likely to lose a lot of that soil than if you are doing some regenerative agriculture."

Diversified crop rotation also help the soil to retain moisture, which minimizes crop loss during droughts. Forty percent of the land in the U.S. is farmland, and at over 900 million acres, experts say farming practices have an outsized impact on soil and climate.

In recent decades, industrial-scale agriculture has become the dominant model of farming, with farmers buying fertilizer and pesticides from large agribusiness corporations. In Ewing's view, the future needs to be more like the past.

"Some of the things that we are working to support, are changing agricultural practices to get back to," Ewing noted. "For example, using animals in concert with crops so that you have natural fertilization processes happening, and we're not so reliant on big chemical inputs, fossil fuels, and inputs from other nations."

The Inflation Reduction Act includes nearly $20 billion to help farmers develop more climate-friendly practices to reduce nitrogen loss and sequester carbon in the soil. While regenerative agriculture was not named in the bill, Ewing sees the techniques as part of the effort to improve the economic viability of farms.

"Farmers are finding it harder and harder making a living on their land without significant subsidies, because a lot of their profits are eaten up going into these large corporate enterprises," Ewing emphasized. "Whereas you talk about folks that are doing regenerative; they have very few costs, other than their own hard work and labor."


get more stories like this via email

Health and Wellness
It's been 13 years since more than 156,000 West Virginians gained health insurance coverage through the Affordable Care Act. As sweeping and …
Social Issues
High school graduates have the option before taking their next academic step to choose a gap year - for traveling, relaxing, or researching different …
Environment
A bill designed to fight price-gouging at the gas pump is expected to pass the California State Assembly today and be signed by Gov. Gavin Newsom …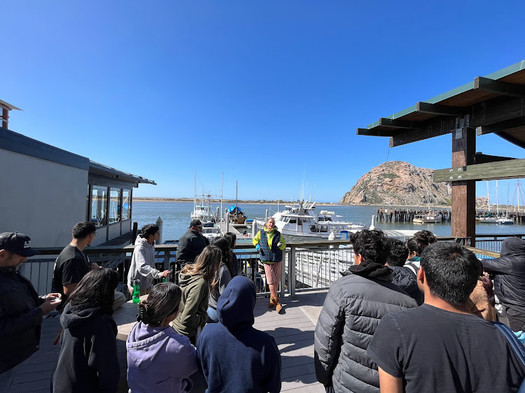 Environment
This week, Hispanic environmental advocates are heading to Washington, D.C., from around the country to engage lawmakers on issues affecting us all…
Social Issues
More than one in three Ohioans are relying on credit cards for spending needs, and nearly a quarter say they've increased their credit-card use in …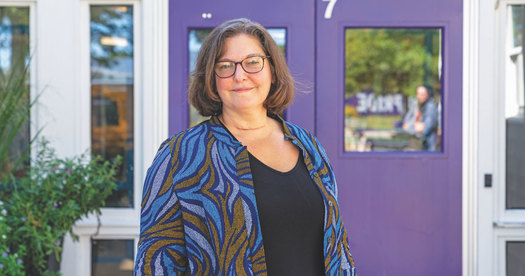 Social Issues
Massachusetts, like other states, continues to struggle with a shortage of teachers. But for one English teacher at Martha's Vineyard Regional High …
Health and Wellness
Beginning next year, more Kentuckians will have expanded access to biomarker testing - which helps doctors customize cancer treatment. Advocates of …
Social Issues
The Consumer Financial Protection Bureau has proposed new regulations on credit card late fees, which could save Americans billions of dollars…