Groups Ask EPA to Revoke Ohio's Authority to Regulate Fracking Waste Wells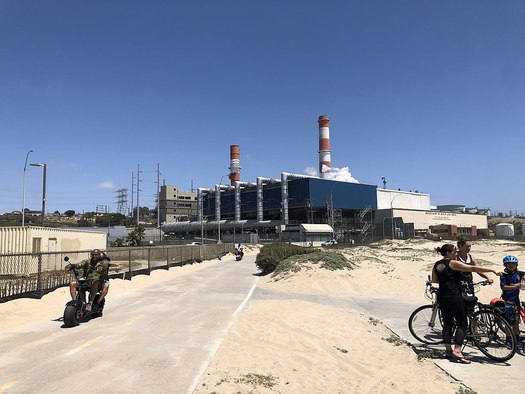 More than two dozen citizen, environmental and faith groups want the U.S. Environmental Protection Agency to revoke Ohio's authority to regulate fracking waste.

In a new petition, the groups say the Ohio Department of Natural Resources hasn't complied with federal Safe Drinking Water Act requirements, or its environmental-justice obligations.

Billions of gallons of oil-and-gas waste have been injected into Ohio's Class II injection wells, including waste from other states.

Sierra Club Environmental Law Program Associate Attorney Ankit Jain argued that Ohio's poor regulatory program doesn't hold oil-and-gas companies accountable for violations.

"If you compare Ohio really across the rest of the country, it's one of the worst programs," said Jain. "Their regulation itself, the rules that the operators have to follow, are extremely lax. And then, the enforcement for violating the lax rules is almost nonexistent. It's not just that they could do better - it's really one of the worst of the worst."

Ohio has more than 220 injection wells. Jain explained that the brine, which is toxic and radioactive, is spread on roads as a deicer and dust suppressant.

ODNR counters that Ohio "operates an effective regulatory program that meets federal standards and protects public health."

Ashtabula County resident Julie Boetger is a member of the Ohio Brine Task Force and Ashtabula County Water Watch, both among the petitioners.

She said tests run by ONDR, as well as independent researchers, have revealed the brine in Ohio exceeds federal and state limits for radioactivity.

"This is contaminating our air, our water," said Boetger. "This is contaminating things that we can't see. So, it's very important that we pay attention to what's going on in our own backyard, and what exactly they're doing with fracking and brine."

The petition notes that injection wells are disproportionately located in low-income communities in Appalachia.

Jill Hunkler - director of Ohio Valley Allies - is from Belmont County, one of the most heavily fracked in the state. She said people have voiced their concerns to federal and state officials.

"Based on our mutual respect, I believe that we can work together to solve these issues, hopefully immediately," said Hunkler. "I feel like it's life or death for us here in Appalachia, Ohio, because we've been failed by regulating agencies - and certainly the industry."




Disclosure: Sierra Club, Ohio Chapter contributes to our fund for reporting on Energy Policy, Public Lands/Wilderness, Urban Planning/Transportation, Water. If you would like to help support news in the public interest,
click here.
get more stories like this via email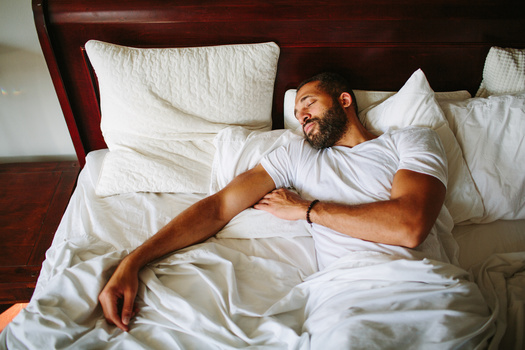 Health and Wellness
March is Sleep Awareness Month and health experts say Americans are not getting enough of it. United Health Foundation data found more than 32% of …
Social Issues
This month marks 160 years since the first Medal of Honor was awarded by President Abraham Lincoln. More than a dozen of the 65 recipients alive …
Social Issues
160 years ago, Civil War soldiers were awarded the first Medals of Honor. Now, a Medal of Honor Monument will soon be built on the National Mall in …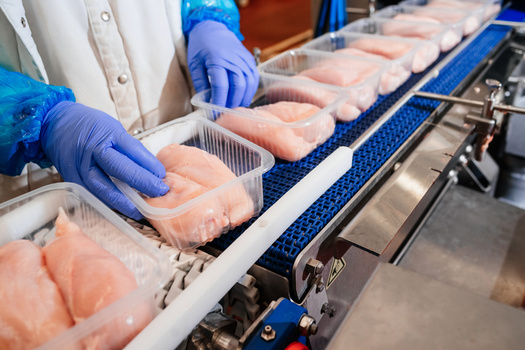 Social Issues
The meat processing industry continues to face scrutiny over labor practices in states like Minnesota. Proposed legislation would update a 2007 law…
Social Issues
New findings suggest health effects stemming from child maltreatment can be passed on to the next generation. In South Dakota, leaders in early-…
Social Issues
Mexican fast-food chain Chipotle will pay workers at its former location in Augusta, Maine as part of a settlement over labor law violations…
Environment
One Arizona mayor is among the more than 2,800 elected city officials in Washington, D.C., this week for The National League of Cities' Congressional …
Environment
Congress is considering three bills that would sidestep the Endangered Species Act to de-list the Northern Continental Divide and Yellowstone grizzly …