A decadelong effort to secure protections for New Mexico's last remaining free-flowing rivers and tributary systems has been introduced in Congress for the third time.

A diverse coalition of residents traveled to Washington, D.C., to support reintroduction of the M.H. Dutch Salmon Greater Gila Wild and Scenic River Act by the state's Congressional delegation.

John Harned, a wilderness guide from Grant County, lent his support, hoping to prevent future dams from being built on the Gila and San Francisco rivers. He believes New Mexico can sustain both free-flowing rivers and a vital economy.

"How many rivers do we have left that are flowing that have the kind of diversity -- the kind of resources -- that we see along the Gila River? There are not many of them," Harned pointed out

The bill was first introduced in May 2020 but stalled in the last Congress. It proposes to designate nearly 450 miles of the Gila and San Francisco as Wild and Scenic under the Wild and Scenic Rivers Act. The Heritage Waters Coalition opposes the designation, arguing it would hurt the area's industry.

Lori Gooday Ware, chairwoman of the Fort Sill Apache Tribe, said the legislation is needed to ensure traditional and current use of the waterways, and protect critical wildlife habitat. She wants her grandchildren to experience the rivers the way their Indigenous ancestors did.

"People tend to go there and do their vacations and take their kids there, but it needs to be conserved the way it is, that way it will be the same way 150 years from now," Gooday Ware contended.

Outdoor recreation along pristine waterways is an economic driver for communities in southwestern New Mexico and Harned worries without protections, development will spoil the rivers.

"Is that really what we want for the Gila River? Do we want it to be developed?" Harned asked. "It's such an amazingly special place. I think it has more value as it is."

The Gila was inaugurated as America's first wilderness in 1924. Outdoor recreation employs nearly 100,000 people in New Mexico and generates nearly $10 billion in annual consumer spending.

Support for this reporting was provided by The Pew Charitable Trusts.


Disclosure: The Pew Charitable Trusts Environmental Group contributes to our fund for reporting on Endangered Species and Wildlife, Environment, and Public Lands/Wilderness. If you would like to help support news in the public interest,
click here.
get more stories like this via email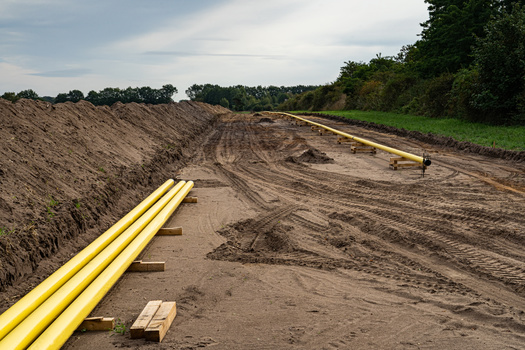 Environment
The Federal Energy Regulatory Commission approved a plan extending a natural-gas pipeline in Virginia. The Virginia Reliability Plan and Transcot's …
Social Issues
Today is Giving Tuesday, a day when millions of Americans are expected to make charitable donations. But it can also be a field day for scammers…
Health and Wellness
Starting Friday, North Carolinians will have greater access to health care as the long-awaited Medicaid expansion is launched. Medicaid will …
Social Issues
A new project in Southern Arizona aims to support local reporting and enable greater access to local news and information. Earlier this month…
Social Issues
As the weather turns colder, two groups of people in one North Dakota city that are generations apart appear to be in good shape to navigate housing …
Researchers are out with new findings they say show that death rates linked to air pollution from coal plants are underestimated. A Wisconsin …
Social Issues
Illinois high school seniors have new hurdles to overcome to get to college. High school students are waiting several extra weeks to get their hands …
Environment
Missouri's duck-hunting season runs through January, and many enthusiasts are concerned about how plentiful their future quarry will be because of a …